How to Cover Up a Hangover With Tips from the Experts
If you've indulged in late night celebrations or stood within 10 feet of a plate full of Jello shots, you know that a successful weekend sometimes results in a less than joyous day after. Thankfully, makeup exists. And even in the worst of times — like when you're staring at yourself regretfully in the mirror, making that false claim that you'll "never drink again" — it's here to help.  
Ahead, makeup.com Contributing Makeup Artist Kasey Spickard takes us through his most important tips to cover up that awful hangover in just a matter of minutes.
Create the Illusion That You're Awake
"I like to create the appearance of a brighter, more awake eye after a night of drinking," explains Spickard. "Use a nude or white liner on your waterline, and it will instantly open up your eyes," leaving you looking well-rested, even if you feel like you haven't slept in days.
Stock Up on Sheet Masks for This Kind of Thing
The combination of alcohol and lack of sleep often leads to a puffy eyes. To deflate your under-eye bags, try an old-school tip and place a cool cucumber slice or chilled tea bag on each of your eyelids for 10 to 15 minutes. Both options will soothe your eyes while hydrating your skin. And if you're the type of person who prepares for these sort of emergencies, you can keep a sheet mask in your freezer to use instead — which will offer the same benefits.
Make Hyaluronic Acid a (Hungover) Makeup Routine Must Have
"When you're hungover, you want to create the appearance of hydrated skin. I love using serums and moisturizers with hyaluronic acid before putting on makeup," says Spickard. "Hyaluronic acid is naturally occurring in the skin and can hold up to 1000 times its weight in water, so this is a must before putting on any makeup. I recommend Lancôme Renergie Lift Multi Action Day Cream."
Moisturize Like Your Life Depends On It
Alcohol dehydrates skin so morning-after moisturizing is key. Slather on a nourishing cream like Yves Saint Laurent Temps Majeur Ultra Rich Creme or Kiehl's Ultra Facial Cream. Don't forget about your lips — be sure to quench them with a hydrating balm.
Bronze & Highlight Like You Mean It
"Sometimes the skin can look a little sallow and pale when you're hungover and craving a bacon, egg and cheese," notes Spickard. I like to use a little extra bronzer to give the skin some glowy warmth. I like the Giorgio Armani Sun Fabric. Apply the product to the high points of your face where the sun would naturally hit."
Hero Image Courtesy ShutterStock
Read more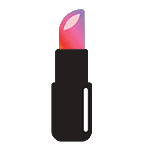 Back to top