4 Hacks to Create Fake Freckles Like a Pro
There are some beauty traits that not everyone is blessed with — and one of these traits come in the form of tons of teeny, tiny freckles that grace your face. The good news is that even if you don't naturally sport freckles on your bare skin, they're super easy to replicate with a little makeup. Ahead, our freckle-connoisseur in residence, makeup artist Kasey Spickard, shares the best four hacks to make faux-freckling that much easier.
Don't Powder Until Your Faux Freckles Are Done
The number one rule to remember even before you start to freckle your face? Do not powder until the end. "Start first by applying your foundation, concealer and contour, and cream based products first," says Spickard. And then you're ready to faux-freckle away. Powdering comes last because it will set your freckles into your makeup.
Place Them Where the Sun Shines
"You want to concentrate them where the sun naturally tans the skin and intensifies natural freckles," Spickard notes. This means, freckles will often appear more toward the center of your face — around and on your nose, and close to your mouth. "Before you start, look up some faces with natural freckles and try to mimic them," Spickard suggests.
Use Various Shades
Spickard also recommends using varied colors when faux freckling. "Naturally occurring freckles come in an array of colors so you need to mimic that when you're creating freckles on your own face or you'll end up looking like a cartoon doll," he says. To achieve this, select shades that are seven to nine shades darker than your natural skin tone. Spickard loves the L'Oréal Paris Brow Definer Mechanical Pencil for this. It's also important to place them at random and to make sure you're not dragging the pencil. "It's a staccato motion, kind of like throwing a dart," Spickard says, "and make sure you're layering the freckles — they should be different intensities and very random — anything that looks too uniform will give away that you've drawn the freckles on the face."
Set With Intense Spray & Powder
In order to ensure your freckles won't budge all day, make sure to set them with a spray and powder. "You want to use a translucent setting powder to set your freckles into place with your foundation," says Spickard, "and follow that up with an intense setting spray on top of that powder to really create a barrier and protect the freckles you've spent so much time creating!" Our fav spray to finalize your faux-freckle look? The Urban Decay All Nighter Setting Spray.
Photo Hero Credit: Chaunte Vaughn
Makeup by Kasey Spickard
Read more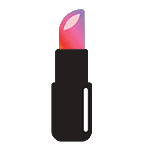 Back to top