How to Do a Fishtail Braid (With Pictures!)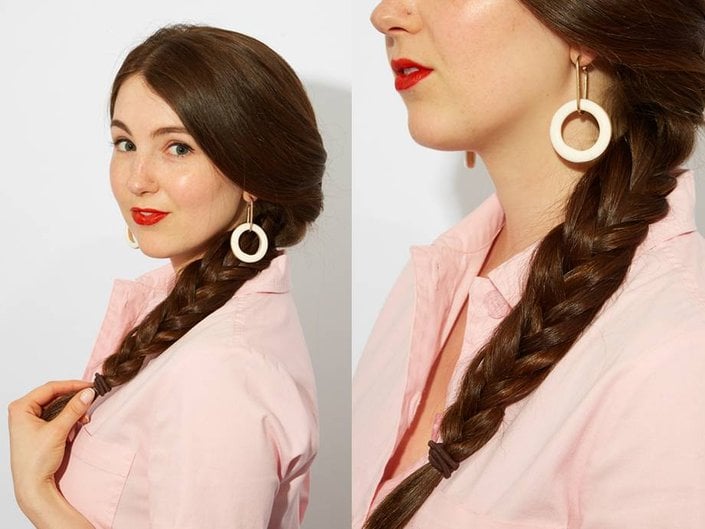 If it seems like braids have been everywhere lately, then you're not going crazy. They've become one of the most popular hairstyles for everything from wedding looks to a quick style to try before the gym. One of our favorites — which can coincidentally work for either occasion — is the fishtail braid, an upgraded version of the basic braid. This simple-yet-intricate-looking style has become popular because of its ability to be dressed up or dressed down, and because (with the right tutorial) you can totally DIY.
Keep reading for a full tutorial on how to get the look.
STEP 1: Pull hair to one side of your neck andsection it into two even parts.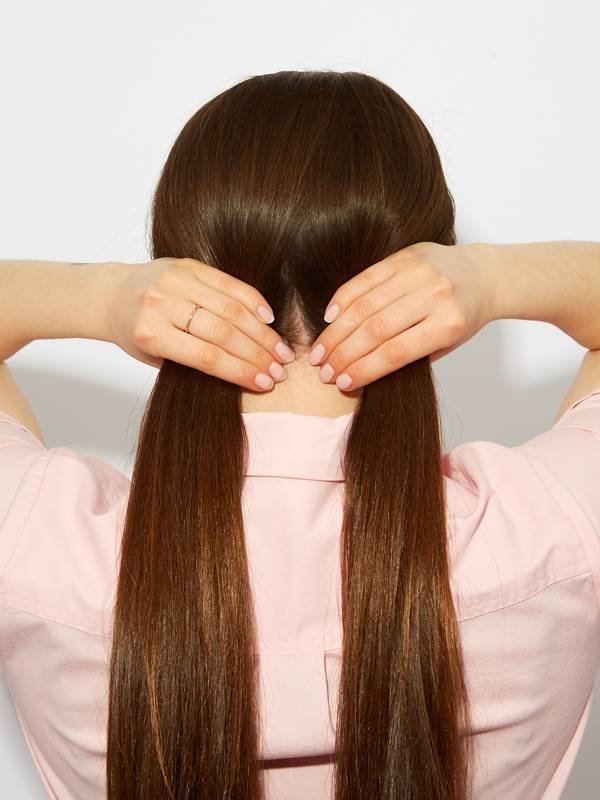 STEP 2:  Separate a small piece of hair from the outside of the section closest to your neck. Pull the piece across the front of the section, joining it to the opposite part of hair.
STEP 3: Repeat Step 2, pulling a piece from the opposite part of your hair (farthest from your neck).
STEP 4: Continue this back-and-forth process. Make sure the pieces are small so that the braid looks like a fishtail.
STEP 5: Once your hair is braided to the ends, secure it with a hair tie. Spray the hair with hairspray to keep the braid in place.
Read More
Read more
Back to top