So You F*cked Up Your Makeup — Here's How to Fix It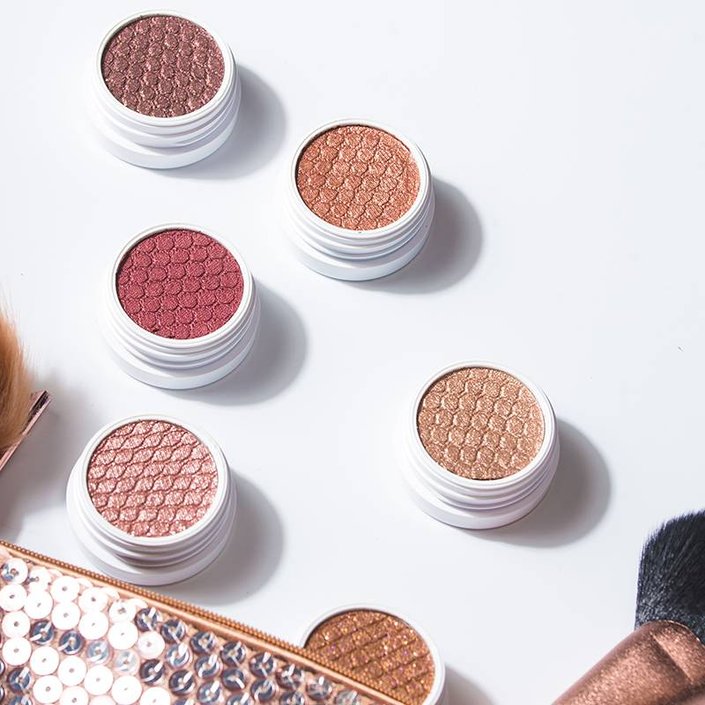 Messing up your winged liner a millisecond before you get it right is the epitome of a relatable #makeupfail. It happens to the best of us (some more frequently than others), but rarely does it stop there. There's the inevitable mascara on your upper eyelid or the accidental overlining of your lips. All of it can be super frustrating, especially when you're short on time — but don't freak out! We've rounded up our favorite quick makeup fixes so you don't have to start from scratch.
When You Mess up Mascara
How to Fix It: So you sneezed or accidentally swiped the mascara wand someplace other than your eyelashes. First thing's first – leave it there! When you immediately try to remove mascara while it's still wet, you'll only make a bigger mess. Just finish up your makeup in other areas while you let the mascara mistake dry. Then use a clean spoolie to lightly scrub the smudge. Since the mascara is dry, it will just flake right off without even disrupting the makeup already underneath!
When You Apply Too Much Blush
How to Fix It: You've already applied your foundation and concealer, but after a run-in with your blush brush, you've got blush everywhere except where it's meant to be. Instead of wiping it all off and starting again, just use a damp makeup sponge to blend additional foundation into the blush to mute the blush without requiring a full application.
When Your Wings are Completely Mismatched
How to Fix It: Getting that perfectly even, smooth cat eye is really tough, but even the most basic eyeliner application can be tricky. Fixing this blunder will require a little bit of touching up after, but not all is lost. Just use a pointed Q-Tip and dip in an eye makeup remover that doesn't leave a residue, like Garnier SkinActive Micellar Cleansing Water. If you need to remove the eyeliner with a bit more precision, try a makeup pen like Maybelline Master Fixer Makeup Remover Pen.
When Your Eyeshadow Looks Uneven
How to Fix It: Use a dry Q-Tip to pat away the eye shadow first. Then apply a matte beige eyeshadow on top like W.O.S. from the Urban Decay Naked Basics palette.
When Your Lipstick or Lip Liner Looks Wonky
How to Fix It: Use a cleansing wipe like Garnier Clean+ The Refreshing Remover Cleansing Towelettes to carefully remove the lip liner where you messed up (or you can use the makeup remover pen, if you've got one). Then, reapply the color where necessary. Follow up by applying concealer on the outside of the lip line using a fine lip brush. This will not only cover up any leftover smeared lipstick but also will help the new application stay in place!
Read more
Back to top