How to Return to Your Natural Hair Color After Dying It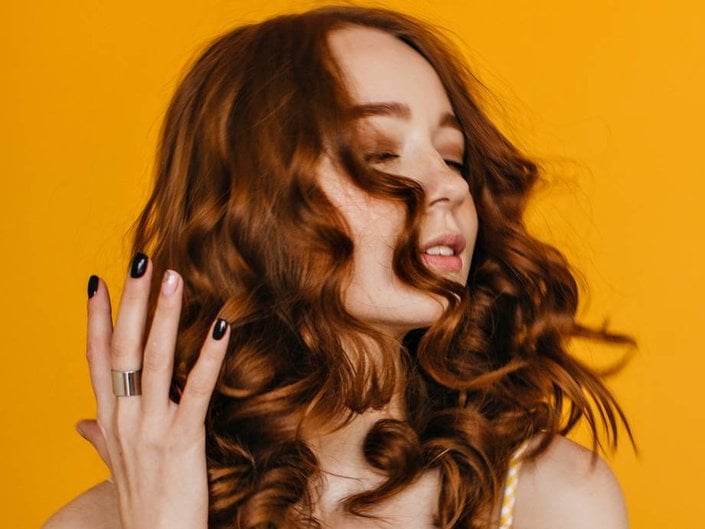 So, you've dyed your hair that amazing pastel hue you've always wanted. You love it, but it's just too hard to maintain and you've decided that you want to slowly but surely return to your natural color. Or, maybe you actually do hate it and you're itching to go back to your original tone pronto. No matter the scenario, eventually you'll need to return to your natural shade one way or another, and here's the good news: It's possible.
"It really depends on what your natural color is," says Matrix Celebrity Stylist George Papanikolas. "It's much easier to make it darker and look good. Lighter hair colors are tricky because of the potential damage from highlighting."
If you're a natural brunette or redhead, it usually takes two steps to get it perfect. It's important to not only get most of the outer pigment removed from your hair, but to also get the underlying pigments restored.
"First, do a lighter color with an orange undertone," Papanikolas notes. "This is necessary to 'fill' the hair so that the color doesn't look flat and hollow. Next, go over the hair again with a neutral tone for a balanced end result," he says.
Papanikolas adds that if you're a blonde with highlights, the first step is a necessary process, but you'll have to follow it up with highlights. "It's important to be super gentle as the hair is very delicate and fragile in the pre-lightened state," he says.
And as for what to avoid when you're hoping to go back to your natural hair color? Highlighting your hair to begin with. "I would avoid getting highlights at first for two reasons," Papanikolas says. "The cuticle of the hair has been swelled a lot from the pre-lightening, so the chance of fading at first is very high. You will need to come back to the salon regularly for the base color to adhere. Second, the hair is super fragile, so going over with more lightener increases the chances of damage."
But have no fear — there are products specifically formulated to help get your hair to revert to its natural tone and shade like the Matrix Bond Ultim8 Step 3. As an extra layer of protection, "I also love spraying the Biolage R.A.W. Replenish Oil-Mist on the ends and sleeping with it in the night before you wash your hair," Papanikolas adds.
Read More:
I Use a Hair Mask Every Time I Shower and My Hair Has Never Looked Better
This New Hair Brand Will Ship Personalized Hair Color Straight to Your Door
Read more
Back to top