15 Ways to Wake Up Gorgeous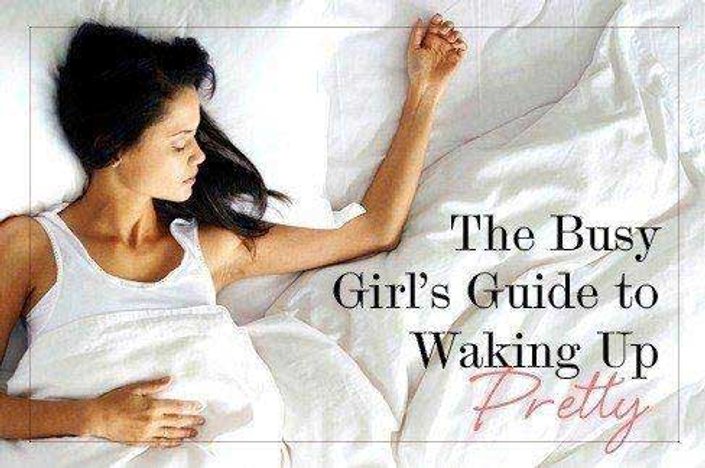 As much as we all wish we could wake up from a slumber looking Sleeping Beauty-flawless, the reality isn't always as pretty (read: not even close). After all, it seems like even the most effortless beauty looks involve some dedication and time spent in front of the mirror (or a talent with the blow dryer, at best). This works on the mornings when we miraculously avoid hitting snooze, but let's be real – between all of our late nights and early mornings, the snooze button has become a close friend we'd rather not ditch. So what's a busy girl to do? The answer is simple: Prep the night before. Your nightly routine can easily – and quickly – help you avoid looking less than your bright-eyed self. Follow these 15 rules to get gorgeous overnight.
Rule #1: ALWAYS Remove Makeup 
This seems like a given, but a recent study found that only 50% of women wash their face regularly. According to Assistant Professor at Yale Department of Dermatology Mona Gohara, "leaving makeup, sunscreen or smog residue on your face can lead to unwanted acne and even wrinkles." Use a cleanser to start as a minimum, such as Garnier SkinActive Micellar Water All-in-One Cleansing Water. or go all out with a more hardcore remover for stubborn, waterproof formulas, like La Roche Posay Respectissime Makeup Remover or Urban Decay Makeup Meltdown Remover Cleansing Oil Stick.
Rule #2: Double-Cleanse Skin 
If you have the five minutes, cleanse skin thoroughly at night—there's no easier way to wake up with clearer, brighter skin than to rid it of a day's worth of grime, pollution, impurities, sebum and more. Start with an oil cleanser on dry skin to remove surface-level dirt, such as Giorgio Armani Beauty Crema Nera Extrema Supreme Balancing Gel-in-Oil Cleanser, then follow up with a surfactant-filled foaming cleanser to remove any leftover oil and impurities, like La-Roche Posay Toleriane Purifying Foaming Cleanser. Alternatively, there are now double cleansers worth trying, such as L'Oreal Paris Pure Clay Exfoliate & Refine Cleanser, a mousse-to-foam formula applied to dry skin.
Rule #3: Boost Moisture With Hyaluronic Acid (H2)
Hyaluronic acid is another ingredient to look for in your nighttime regime. ""It's a potent skin hydrator that keeps things smooth and supple," says Elizabeth Tanzi, M.D., an associate clinical professor of dermatology at George Washington University. Hyaluronic acid is found naturally in the skin, and it has the ability to physically encapsulate and hold H2O. Products with these molecules allow just the right amount of moisture to bind to the skin without feeling greasy or heavy, and hyaluronic acid won't contribute to potential zits or breakouts, either. Apply Vichy Mineral 89 Fortifying and Plumping Booster or SkinCeuticals H.A. Intensifier post-cleanse, pre-night cream or oil to wake up with fresh, dewy skin.
Rule #4: Add in Retinol, the PM Wunderkind
Did you know that the term "beauty sleep" comes from the fact that your skin cells actually regenerate at night? Gohara recommends helping your skin's recovery process by choosing a retinol-based product, like SkinCeuticals Resveratrol B.E. (A concentration of one percent, though, which is also available, is twice as strong—so start slowly with this stuff.) Retinol helps with basically everything: It aids in reducing the appearance of inflammation and henceforth breakouts, decrease the appearance of the size of pores, and reduces wrinkles.
RULE #5: Reach for an overnight oil
Consider your overnight oil the luxurious cherry on top of your sleep sundae: Keep a bottle next to your bed, so you can apply it right before you hit the sack. Try Kiehl's Midnight Recovery Concentrate. Not only does it have humectant oils to seal in all the active ingredients you've used during your skincare routine, but it also contains aromatherapeutic ingredients to help you snooze, such as evening primrose oil and lavender extract.
Rule #6: Spot Treat With a Face Mask
Use the time you snooze smartly, and get in the benefits of a face mask without having to worry if someone's going to ring the doorbell while you've got green glop on your face. But instead of putting on a face full worth of it, try spot-treating or multi-masking, treating specific concerns with formulas that address them. For example, The Body Shop Himalayan Charcoal Purifying Glow Mask is ideal for dotting onto any zits before bed thanks to its detoxifying ingredients.
Rule #7: Add in a PM, Reparative Hair Product
If you're going to step into the shower in the morning, use an overnight treatment on strands to repair damage, and hydrate the cuticle, such as L'Oreal Professional Inforcer Anti-Breakage Masque. Formulated with coconut oil and glycerol, just a golfball-sized amount brushed through strands at night leaves hair silky, smooth, and shiny in the morning.
Rule #8: Apply Tomorrow's Dry Shampoo Now
The best time to use dry shampoo is before bedtime. An oil-absorbing formula, like L'Oreal Paris Hair Expert Extraordinary Clay Shampoo, will soak up grime while you're snoozing. Come morning, you'll have fresh  strands, and only need to do a bit of touch-up styling, if anything at all.
Rule #9: Braid Freshly Washed Strands 
For soft, beachy waves in the AM, employ the ultimate low maintenance beauty tactic—braids. Before you snooze, apply a dime-sized amount of soft-hold smoothing serum, such as Kerastase Aura Botanic Concentre Essentiel Hair Oil,  through wet or damp hair, then divide into sections and braid from root to ends. In the morning, undo and gently comb through with your fingers, then finish with a spritz or two of a texturizing spray. Garnier Fructis Style Deconstructed Texture Tease Spray helps control any bedhead frizz without taking away the slept-in sexiness of the style.
RULE #10: Give Hands and Feet Some Well-Deserved TLC
Your hands and feet do so much work, but get so little love. As one of the last steps before bed, slather specific balms and creams onto extremities, such as Lancome Absolue Hand - Body Moisturizer and The Body Shop Peppermint Intensive Cooling Foot Rescue.  Your hands and feet do so much work, but get so little love. As one of the last step before bed, slather specific balms and creams onto extremities, such as Lancome Absolue Hand - Body Moisturizer and  The Body Shop Peppermint Intensive Cooling Foot Rescue. 
RULE #11: don't forget about some lip love, too
Give your lips some major TLC before bed and you'll wake up with a plumper, smoother pout. Start by exfoliating with an unused toothbrush, using gentle strokes to remove any flakes. Follow up with an extra-rich lip balm—Urban Decay Meltdown Makeup Remover Lip Oil Stick is actually brilliant for overnight hydration thanks to moisture-locking humectants—in addition to ensuring any of your liquid lipstick isn't left on, drying out your pout overnight.
Rule #12: Turn on a Humidifier
The ultimate in lazy girl beauty, a humidifier gives your skin an extra dose of moisture at the simple switch of a button. By evaporating water into the air, humidifiers soothe and hydrate dry, itchy skin. Just make sure you're replacing the water daily so bacteria and mold won't grow—no one should be that lazy!
Rule #13: Sleep on Your Back 
Stomach-sleepers, we've got bad news: it may be time to re-evaluate your snooze. According to Dr. Gohara, "Sleeping on your stomach and side lead to fluid build-up around the eyes, leaving you with an unwelcome puffy look." We'll leave puffiness to marshmallows and fluffy animals, thankyouverymuch! To avoid the swollen-eye look the next morning, pile on the pillows and sleep on your back – the elevation will help drain the fluids around your eyes. If you can't control how you snooze (don't worry, it's kinda hard, ya know?!), try a pillow which cradles the face to keep sleep marks or wrinkles from forming.
Rule #14: Toss an Extra Pillow Under Your Head 
Give eyes a chance to not totally bag it by propping your head up a little: When you lie flat, fluid can gather around your eyes, leaving you with some excess baggage in the AM. Reach for a second pillow to prop your head up, allowing that same fluid to circulate and drain instead.
Rule #15: Use Silk or Satin Pillowcase
Time to indulge your inner princess--for maximum PM beautification, invest in a silk or satin pillowcase. Hooper says satin pillow cases can lessen wrinkle-inducing pressure on your skin, while Gohara recommends using a silk pillowcase to avoid hair breakage. Sorry, cotton--you're just not cutting it. SLIP satin pillowcase works, or you can alternatively tie a silk or satin scarf around your strands after pulling up into a loose, high bun atop head, secured with a non-creasing hair tie. 
Read more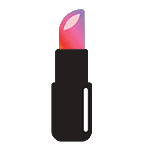 Back to top