Match Your Lashes to Your Lids Like a Monochromatic Queen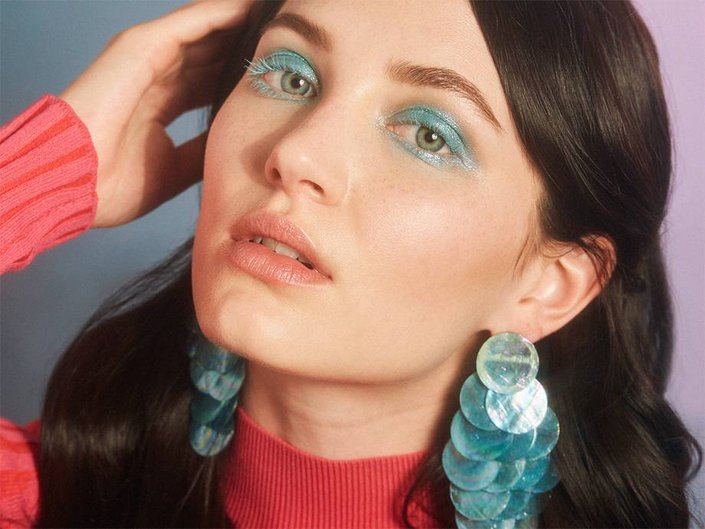 Black mascara is so yesterday when it comes to the ever-evolving makeup universe, and today's biggest trend is matching your lids and your lashes using the same color. To find out how to pull it off like a pro,  we tapped NYC-based makeup artist Anne Kohlhagen to give us her take on the monochromatic craze. Here's what she came up with.
STEP 1: Choose Your Color
According to Kohlhagen, the most important step in mastering this look is picking a great color as your focal point. "Choose a color that suits either your skin tone or matches an outfit or accessory for an overall monochromatic look," she says. Without a doubt, in this case, the more daring, the better. If your skin falls on the lighter end of the spectrum, reach for lighter colors like frosty blues and pinks, while more prominent poppy purples or lime greens look stunning on deeper skin tones.
STEP 2: Apply Your Shadow
After you've chosen your shade, all you'll need is one eyeshadow for the entire look — that's right — only one!"Loose pigments work best for this," says Kohlhagen, "but you can also crush a bit of a pressed shadow to give it a looser texture." For a similar look to the one Kohlhagen created here, try the NYX Professional Makeup Baked Shadow in Rebel or Blue Dream. Using a flat shader brush, apply it all over the lid, stopping where the crease meets the brow bone.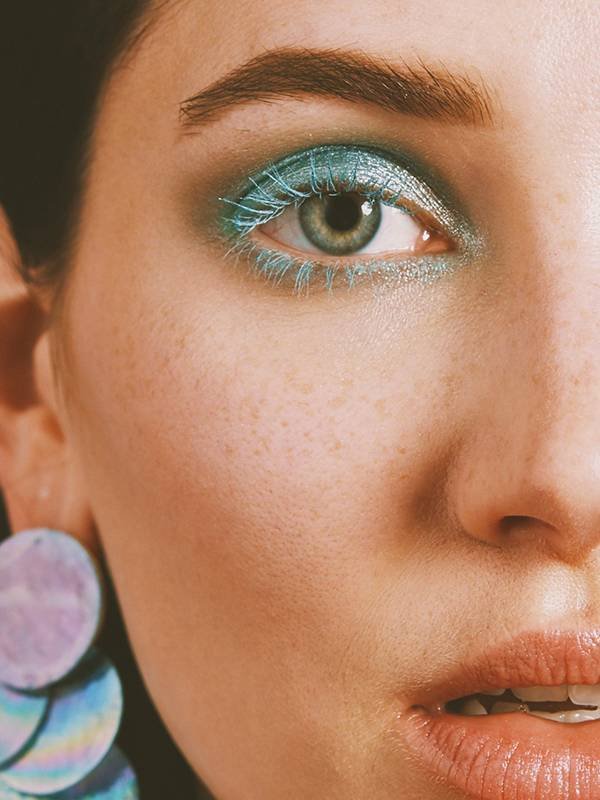 STEP 3: Mix Your Mascara and Apply
Next, comes your mascara, which you can achieve using the same pigment you just used on your lids. "Mix a clear mascara with a bit of any eyeshadow you choose," says Kohlhagen. This will create the same shade in a formula suited for your lashes. Pick up the product onto a disposable spoolie and apply it onto your upper and lower lashes with a heavy hand for maximum effect.
And there you have it — a matching lash-and lid-look that will transform you into a monochromatic queen.
Read More
5 Pretty Drugstore Makeup Products You'll Want to 'Gram Immediately  
These Lip Balms Double As Glosses and We're Obsessed
The Best Lotion-And-Fragrance Combinations You Shouldn't Sleep On
Read more
Back to top