How to Clean Out Your Makeup Stash (Because It's Getting Out of Control)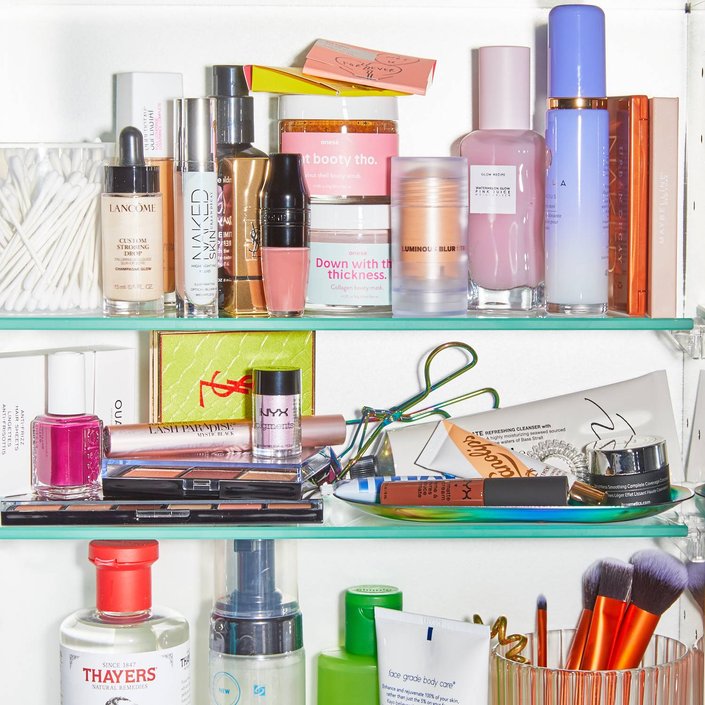 Photo Credit: Chaunte Vaughn 
In a world filled with new product launches, pretty palettes and exciting collabs, it's easy to get wrapped up in adding to and building our makeup collections. And since all of that is very exciting, sometimes we forget that your makeup needs to be cleaned out, too. When cleaning out your makeup stash, it's important to toss old, expired makeup products and rotate the products you aren't using anymore. To get the scoop on cleaning out our stashes, we tapped serious product junkies — the M Crowd — to get their take on the best ways to get your makeup stash in check.
Peep their tips, ahead:
Ashley Keeps Her Products On Rotation…
"I spring clean my vanity by putting items away that I'm not currently using and saving them for later." This is a great way to find new ways to love old products and keeps serious product junkies from getting bored. "For my makeup bag, I rotate products and adjust my favorites while also tossing items that I no longer have use for or that I know should have been in the garbage!"
Madison's Bringing Her Glosses Out to Play…
Madison likes to go through her products and throw away anything that's past its prime. "I throw out any old mascaras and glosses, and wipe off the first layer of any of my compact powder products." Wiping away the first layer of your powder products is a great way to combat buildup and residue. It also refreshes the product and can bring duller shades back to life. Madison is also taking vampy lips off the menu this spring: "I will replace my dark matte lippies for something glossy and light."
Lonyea Has a Schedule…
Lonyea's strategy is great for beauty enthusiasts who are consistently adding to their stashes or find themselves with lots of things they aren't using: "I usually go through my makeup twice a year so I throw out all of my old makeup and palettes that I haven't used in quite some time!"
Miranda Asks Herself These Three Questions...
"I always try to do a purge of old products through my makeup and skin care collection. I like to go one section (or product type) at a time, laying out everything in front of me. I ask myself three questions: When did I bring home the product? When was the last time I used it? And do I have similar products that I like better? Anything past its expiration date gets tossed. If I haven't used it in three months, it gets tossed or given to a friend if clean enough. If there's a similar product I like better, I give it away."
Julia Likes to Play it by Ear…
Julia's method is great for the beauty enthusiast who likes to keep her stash streamlined or adds to it slowly throughout the year. She tries her best to "spring clean" a few times a year, assessing her collection regularly to make sure she's keeping her stash fresh.
Read more
Back to top