4 Selfie Makeup Tutorials That Will Forever Change Your Instagram Game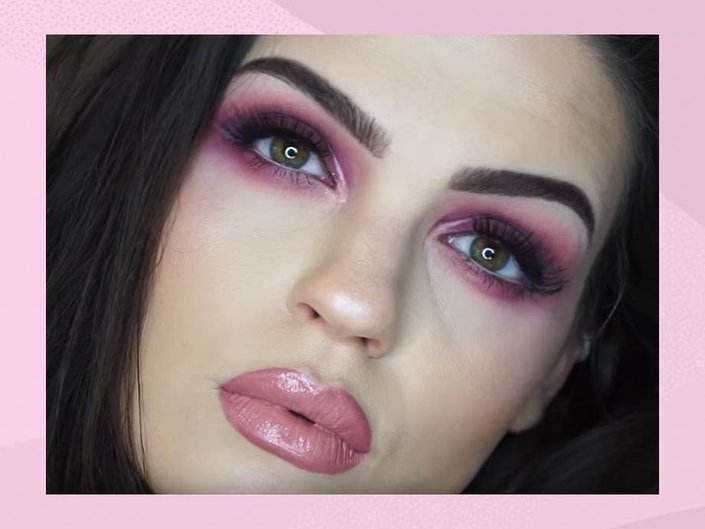 Taking the perfect selfie requires a lot of attention and practice — and making sure your makeup is on fleek is even more important. Luckily, the world wide web of Youtube is chock full of tutorials to help you nail down the look, so we rounded up four selfie tutorials that will help you fulfill your next IG in a snap (and more importantly, will make you feel confident even before you click that photo!).
For the Natural Selfie
Ellie Cardenas breaks down exactly how she creates her perfect selfie makeup in this tutorial — and it's all about looking natural while enhancing your best features. One of Cardenas' tricks is to fill in your brows with a light hand to ensure that you avoid an overly filled-in look. Here, she uses the
NYX Professional Makeup Micro Brow Pencil
to get them just right.
For the Glowy Selfie
This one is a gorgeous glowy selfie tutorial by Ania Guellard, in which she focuses on glitter-gold lids and juicy lips. The major takeaway here is to use a glitter eyeshadow when taking your selfie because light will softly bounce off of your lids, illuminating the face. Guellard goes in with the NYX Professional Makeup Glitter Primer and packs a wet, glittery gold shadow overtop to garner that glow up.
For the Awake, Monochromatic Selfie
For a monochromatic, neutral selfie, Jaelen of faceovermatter keeps it clean, simple and gorgeous in this tutorial. Amongst matching her crease color to her lip color, we also love how Jaelen makes her eyes look more awake by applying the
NYX Professional Makeup Jumbo Eye Pencil in Milk
on her waterline. This soft white touch will make your eyes appear whiter and brighter when you snap that selfie.
For the Ultimate Instagram Tutorial
If you're a total makeup junkie who wants a full beat for her selfie, Julia Salvia has a gorgeous take on an Instagram Baddie look in this tutorial Not only does she create a really sleek cut crease, she also finishes it off with fluffy lashes, thanks to the Maybelline Colossal Big Shot and finishes it off with a glossy, overlined lip.
Read More
The Red Lipsticks for Your Skin Tone
6 Rose Gold Makeup Products to Add to Your Stash STAT
Everything You Need to Know About Eyebrow Waxing
Read more
Back to top