We Road Tested 3 New Maybelline Lippies — Here's What We Think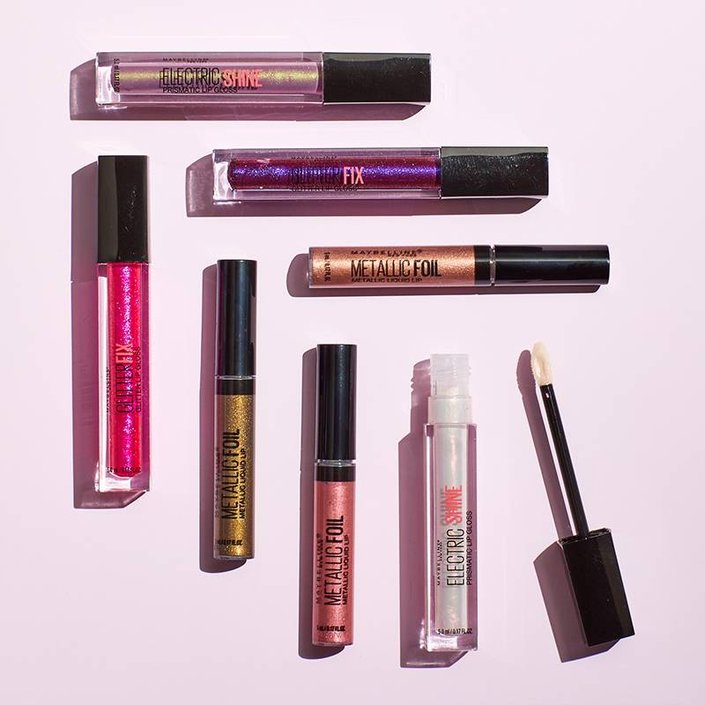 Our favorite thing about lippies is that they come in all textures and formulas, whether metallic, glitter, shiny or anything in between. So when we heard that Maybelline was coming out with three (!!!!) new lip products that satisfy all of these means, we couldn't help but try them out for ourselves as soon as we got the chance. Ahead, we tested out each new formula: the Maybelline Metallic Foil Liquid Lipsticks, Glitter Fix Glosses and Electric Shine Prismatics, and they gave us a lot of feelz. (Bonus: We prepped with the new Maybelline Master Glaze Lip Scrub Stick and the Maybelline Prime It Up Lip Primer for best results.) Here's how it went.
Alanna: Maybelline Metallic Foil Liquid Lipstick in Nemesis
I loooove a good purple lipstick. What I love more, however, is a metallic purple lipstick! That's why I was super pumped to try the new Metallic Foil formula in Nemesis — and I have to say, it didn't disappoint! This metallic formula is unlike others because I found it to be super creamy and hydrating, not as drying and thick as others I've tried. It softly glides on in a couple swipes, and I love that the pigmentation of this is extremely buildable, whether you're looking for a touch of purple metal magic, or a ton. (PS: I also love the name of this lippie — it's so on point. Brava, Maybelline.)
Marisa: Maybelline Glitter Fix Lip Gloss in Pink Smoke
If I'm being honest, hot pink lip gloss intimidates me, so I was nervous to pick up Glitter Fix in Pink Smoke. But after applying two layers, I was pleasantly surprised by the intense color payoff and holographic glittery finish — like I worked really hard to create an impressive final look. I can't promise you'll see me wearing this shade too often, but if you're a colored-makeup enthusiast, this one has my blessing.
Tembe: Maybelline Electric Shine Prismatic Lip Gloss in Lunar Gem
I'm a lip gloss enthusiast, so when I say a gloss is good, it's good. This is good. Great even. The formula has a pleasant, slightly minty scent, it wears comfortably and doesn't feel the least bit sticky. Even though I typically opt for more muted shades, the prismatic shifts were a welcome change to my everyday gloss. While noticeable, the shades are definitely wearable and make me feel like I'm living life on the edge (like I'm auditioning to be an extra in Xenon the Zequel in the best way).
Hero Photo Credit: Chaunte Vaughn
Read more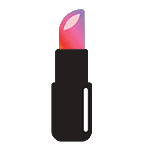 Back to top