The Best Orange Lipsticks for Every Skin Tone
We're not saying red or nude lipstick is out (because they definitely are not). But we are saying that orange is IN. And there's no better way to welcome warmer weather than by sporting a hint of sunshine on your lips. We know this tangerine tone can be a little intimidating, but luckily for you, we've rounded up the best orange lipsticks for your skintone.
Read on for our recommendations:
Fair Skin Tones
True orange or tangerine shades complement your fair skin — particularly shades that have peachy, coral undertones. And if you're feeling extra daring, go for a matte finish! Bold lips stand out and will take any simple makeup look to the next level. So don't be afraid to pick up a bold orange shade the next time you're strolling through your local Ulta.
Shades You'll Love:
NYX Liquid Suede in Orange County
It's no secret that we love the NYX Liquid Suede formula — it's comfortable, longwearing and is available in 24 super-pigmented shades. Orange County is a true bright orange hue, perfect for those days when you want to a rock a bold, bright look.
Urban Decay Vice Lipstick in Crash
When it comes to bullet lipsticks, Urban Decay Vice Lipsticks take the crown. They're powerful (one swipe usually does the trick) and wear well throughout the day. For a warm, orange hue try Crash — a matte shade that will brighten up any makeup look.
NYX Soft Matte Lip Cream in San Juan
This bright peachy, orange shade is great for fair-skinned babes who want to experiment with an orange lip. At $6.50 a pop, you can try this bold look without breaking the bank.
Olive Skin Tones
Your naturally tanned skin tone works best with vibrant or deep shades of orange. A pop of electric orange complements the olive tones in your complexion and a deep, orange hue looks amazing too — so don't be afraid to try both!
Shades You'll Love
NYX Soft Matte Lip Cream in Morocco
This matte coral orange is a cross between your favorite red lipstick and the bright orange you haven't dared to try. While the exact shade will look different on your unique skin tone, expect a shade you'll reach for time and time again.
Urban Decay Vice Lipstick in Bang
A medium-dark shade from Urban Decay's Vice Lipstick collection, this long-wearing lipstick has warm undertones that looks great on olive-toned skin. It has a slightly glossy finish that gives your mouth the slightest hint of shine.
L'Oréal Colour Riche Lipstick in Volcanic
This toned-down orange looks amazing on olive skin tones. A creamy coral, this shade is almost neutral on tan skin tones and comfortable enough for everyday wear.
Deep Skin Tones
We're huge fans of bold lip colors, and deep skintones can pull off a wide range of orange hues. From bright tangerines to moody, burnt orange shades — you have room to play with a wide variety of colors in the orange family. We recommend blood orange and red-orange hues for  wearable, everyday shades.
Shades You'll Love:
L'Oréal x Balmain Lipstick in Fever
When L'Oréal announced its iconic collab with the fashion house, beauty junkies and fashionistas everywhere rejoiced. The collection features 12 matte shades and Fever, a deep, yet vibrant, orange is the ideal shade for darker skin.
Lancôme Matte Shaker in Or-angel
We have a soft spot for cushion applicators (they're perfect for getting that effortless look!), and the Lancôme Matte Shaker does not disappoint. Try Or-angel, a reddish-orange shade that looks effortlessly chic.
Ofra Cosmetics Surfer's Paradise
This bright orange shade is a bright, poppy hue that needs no introduction. This lippie is sure to turn heads and makes a bold statement.
All Skin Tones
If you're still unsure of this summery shade, a sheer finish like YSL Volupté Tint-In-Balm in Catch Me Orange. It's the perfect way to transition into full-on orange — when you're ready, of course.
Would you ever rock a tangerine pout? If so, what's your favorite shade? Share in the comments below!
Read more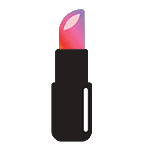 Back to top