The Best Pink Lipsticks — According to Your Skin Tone
Whether you want a bold lip or something more natural, pink is the perfect color for every occasion. Yet with such a wide variety of options, it can be sometimes intimidating. But it's actually a lot easier than you may think — picking pink lipstick is all about knowing your skin tone and undertone. Here's how to find it.
Start With Your Undertones
To discover your lipstick soulmate, you first need to know your skin's undertone — AKA the color underneath your skin. Why? Your undertones determine which color palettes will enhance your natural features. If you have this knowledge in your makeup toolbelt, you'll be on your way to finding the perfect match.
Blue Veins
Blue veins are indicative of pink undertones.
Green Veins
Green veins are indicative of yellow undertones.
Both
Both blue and green veins are indicative of neutral undertones (equal parts pink and yellow).
Using Your Jewelry to Identify Your Undertones
You can also identify your undertones by looking at your jewelry collection. Do you typically wear silver or gold? Pro tip: Silver jewelry looks better on skin with cooler, pink undertones.Gold jewelry looks better on skin with warmer, yellow undertones.
Picking Pink Lipsticks for Fair Skin Tones
When it comes to picking pink lipstick for the fair skinned beauties among us, knowing your undertones will be the key to your success.
For a true baby pink shade, we love YSL Rouge Pur Couture Lipstick in Rose Illicite. This lipstick is creamy and nourishing but still leaves a crisp and powdery color on your lips. If you're looking for a brighter pink, L'Oréal Balm Pop in Electric Pink. This formula combines intense pigment with the comfort of a nourishing balm. No need to worry about smearing or fading, this stuff is pretty budge-free.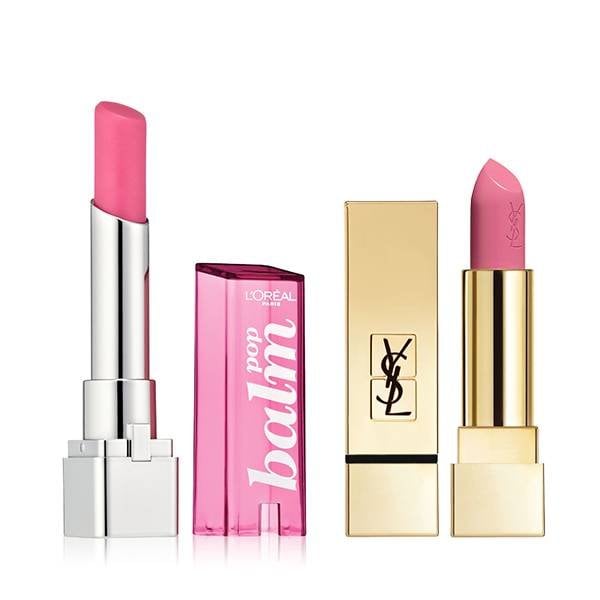 Picking Pink Lipsticks For Medium Skin Tones
Since your skin is fairly neutral, you don't have to worry about finding the right hue to complement your undertones necessarily. We love pinks that lean toward brown and caramel, as well as blue or purple. These deeper, nude shades look amazing while simultaneously providing a more subtle look. If you want to go all out, however, look for a reddish-pink.
If you have a medium skin tone, Stila Liquid Lipstick in Patina is the perfect every-day chroma for you. If you want a super vibrant option, Urban Decay Vice Lipstick in Crush.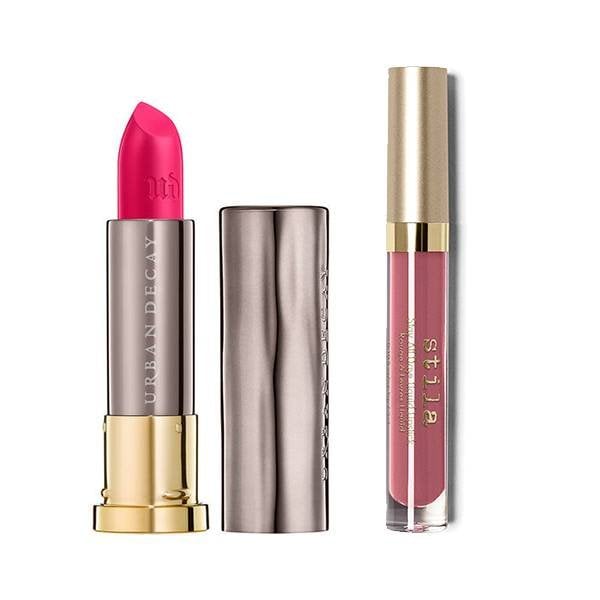 Picking Pink Lipsticks For Deep Skin Tones
Women with deep skin tones look absolutely radiant in bright colors– so don't be afraid to go bold. If you're looking for a showstopper, choose a bright pink with magenta or fuchsia undertones.
One of our go-tos for this is Mr. Right by Lipstick Queen. We love that this lipstick has buildable coverage, so you have the ability to wear it as a subtle tint or pile it up for a more opaque finish. If you want something a little more demure, The Urban Decay Hi-Fi Shine in Beso is everything your pink-lipstick heart could desire.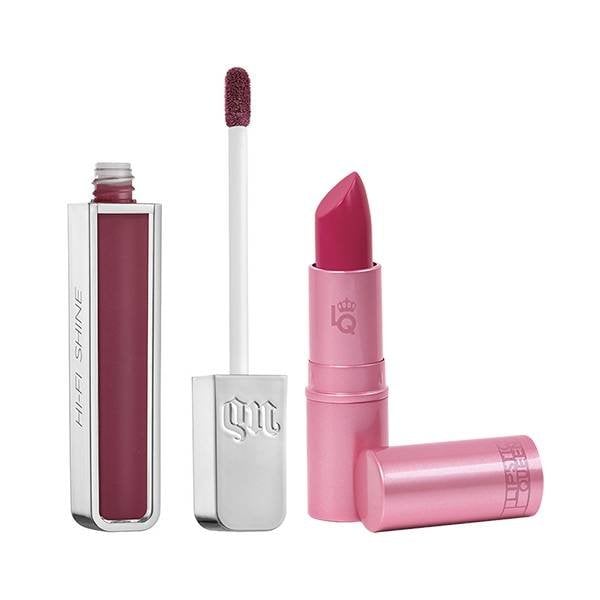 Finding The Perfect Pink Lipstick
Now that you know how to identify your skin tone and undertone, it's time to go out and pick up the perfect pink lipstick. To make things easy, here's a quick recap:
Fair Skin Tones: Stick to either heavily pigmented or subtly sheer formulas.
Medium Skin Tones: Try a fun and bright watermelon hue! If you want something more subtle, look for a pink with hints of caramel.
Deeper Skin Tones: Look for a bolder, purple-toned pink like a fuschia or magenta.
That's it — you officially have all our secrets for finding the best lipstick for your skin tone. So get out there, use these pro tips and find the look that makes you feel pretty in pink.
Read more
Back to top