A Sunset Eye Makeup Tutorial That Brings the Heat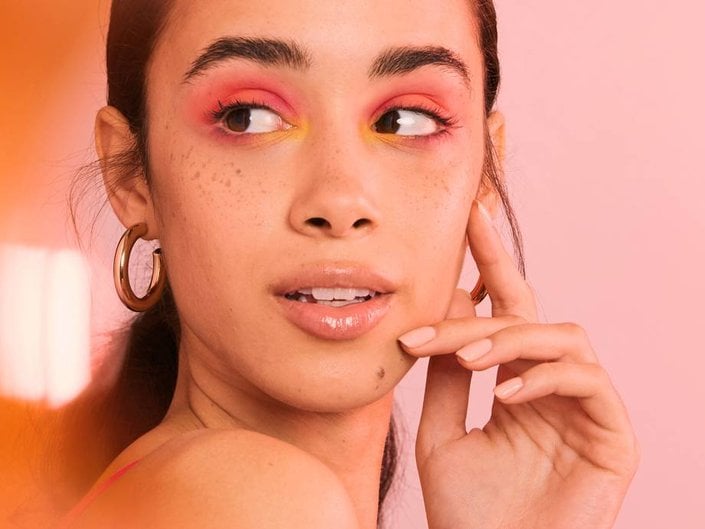 Very few makeup looks scream summer like a gorgeous, ombré sunset eye. The warm, vibrant makeup looks like it's meant for the beach or a tropical vacation. But, even if you have nothing more planned for the rest of the summer than a happy hour date with your besties, this sunset eye look will bring the heat. Think it looks too complicated to pull off? Think again. Ahead, we walk you through how to recreate this sunset eye makeup look by makeup artist Anne Kohlhagen in six easy steps. 
STEP 1: Prep the Eyes With a Primer
Whenever you take the time to do an extensive eyeshadow look, you'll want to prep your eyelids with an eyeshadow primer. What's the use of putting all of the time and effort into your makeup if you're just going to let it melt off two hours after applying? Try the Lancôme Primer It Boost It Eyeshadow Primer or Urban Decay Eyeshadow Primer Potion. 
STEP 2: Apply Your Base Color
Using the NYX Professional Makeup Off Tropic Shadow Palette in Hasta La Vista, apply a coral pinkish-orange matte shade all over your eyelid as the base. Really pack on the color for a vibrant look on the outer edge of your lid — this is where you'll want the orange hue to be really noticeable in the sunset look.
STEP 3: Add Color to Your Crease 
Work the bright pink shade into the crease of your eye. Be sure to buff it out so the color looks diffused on the edges. To achieve the ombré color of a sunset, also apply the pink eyeshadow to inner half of your eyelid. Blend the barrier between the coral shade and the pink shade so there's just a subtle color change. 
STEP 4: Brighten the Inner Corners of Your Eyes
Moving on with the yellow-gold shade, brighten up the inner corners of your eyes. Take a small eyeshadow brush and pack on the pigment for a pop of color. Continue to blend the shade down underneath your bottom lash line, as well. 
STEP 5: Add Color Underneath Your Bottom Lash Line
Moving back to the pink and orange hues, apply a light coating of the eyeshadow colors underneath your bottom lash line. The colors should go from yellow to pink to orange — just as they do on your eyelid. 
STEP 6: Mascara, Always
Finish off your sunset eye makeup look by curling your eyelashes and applying a coat of black mascara. If you're really looking to up the drama, apply false lashes instead. 
Read More:
This Grape Soda Purple Eyeshadow Tutorial Will Have All Eyes on You
NYX Off Tropic Shadow Palette in Hasta La Vista Is Perfect for Summer
This Deconstructed Eyeliner Tutorial Will Make You Do a Double Take
Read more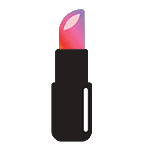 Back to top