6 Pro Secrets for a Speedier Makeup Routine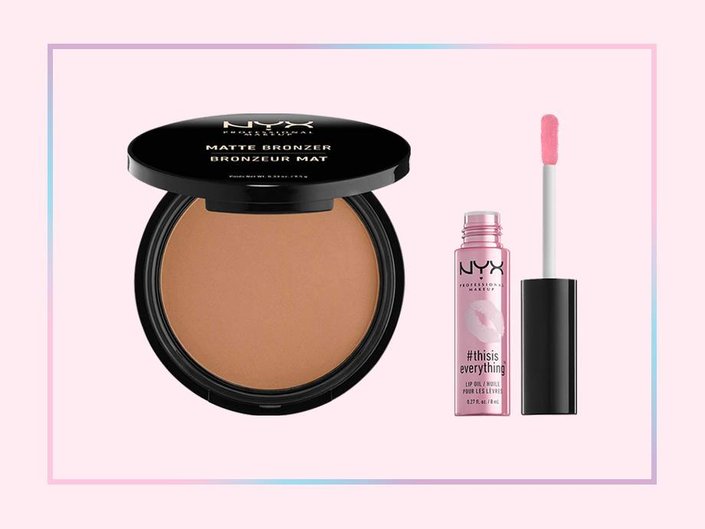 In a world where mere minutes separate getting to work on time and a particularly hellish commute, it's often necessary to speed up your makeup routine in order to get out the door. And while you don't need to be as speedy as a backstage makeup artist, there are lots of tips and tricks to make getting ready in the morning a breeze. That's why we've rounded up six of our best quick makeup tips — all of which will get you out of the door in the no time.
Read on to find out: TIP 1: Go Back to Basics You don't always have to go full-force with your makeup, especially on low-impact days. Sometimes, sticking to a few key items will do the trick and get you out the door in minutes. "Don't feel like you have to apply everything all at once," says New York-based makeup artist Ashley Rebecca. "Create a five-minute makeup routine only involving your key essentials: tinted moisturizer, mascara, blush, concealer, and a lip product." The end result is a fresh face that looks effortlessly chic and put together. TIP 2: Invest in a BB or CC Cream In the world of multitasking beauty products, BB and CC creams are the reigning king and queen (interchangeably, depending on which one you worship). Los Angeles-based makeup guru Rachel Halsey swears by them, as these magical products really flex their powerful muscles on those rushed, manic mornings. Not only do they provide skincare benefits, but they also give you coverage, saving you the extra step of throwing on foundation. We're so on board. For a flawless finish we recommend IT Cosmetics Your Skin But Better CC+ Cream, an easy to use formula beloved by beauty junkies and beginners alike.
TIP 3: Bronze It Up! While we're on the topic of multi-tasking products, we can't forget to mention our other beauty savior: bronzer. This ray of sunshine can give you a complete, natural look in just a few strokes of a brush. It can also serve as a contouring product for those days you want to look a little more chiseled and defined! Whether you want the warmed up sunkissed glow or a more matte, natural-looking warmth it does the job. We like NYX Professional Makeup Matte Bronzer for everyday use, an affordable drugstore buy available in 5 russet hues.
TIP 4: Eye Pencils are the GOAT Eyes and brows can be quite the time suck, especially when you have to rummage through your makeup stash for the 20 products it takes to get the job done. "I recommend doubling up with a two-toned eye pencil — one for the brows and one for the eyes," says Halsey. You can also find a one-stop-shop formula that works as both an eyeliner and brow pencil! To get the job done we recommend Urban Decay 24/7 Glide-On Eye Pencils, a velvety-soft formula that lasts all day long.
TIP 5: Reach for Tinted Balm Sometimes choosing a lipstick can be a time-consuming process. And when you're already running behind, time is not a luxury you have. Halsey recommends keeping a tinted lip balm in your purse for those rushed mornings. Pick a shade like NYX's fan-fave #thisiseverything Lip Oil that will give you a versatile hint of color and work with any outfit.
TIP 6: Plan Ahead Already have your clothes laid out for tomorrow? "Create a makeup look to go with your outfit or whatever function you are attending so you can jump right into your routine the next day," says Rebecca. Go the extra mile by having your products out and ready to be applied before you hit the hay!
Read more
Back to top