6 Beauty Tools That Will Change Your Makeup Routine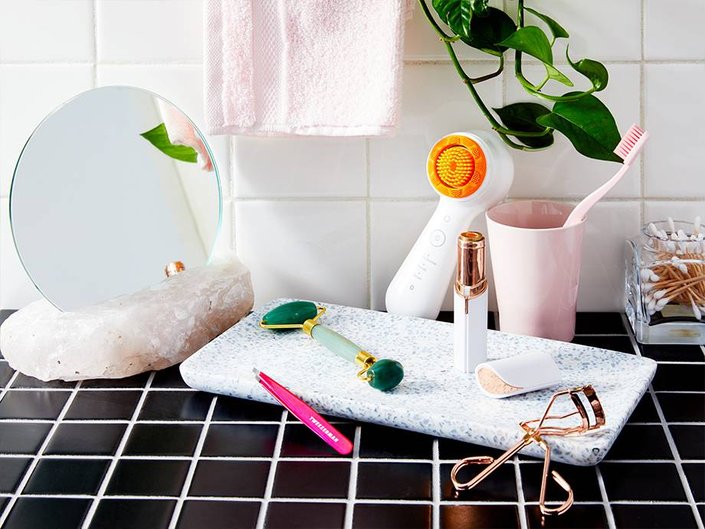 Clarisonic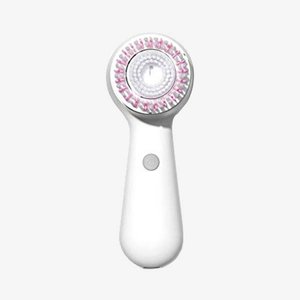 1 / 6
Clarisonic
You've heard the hype before, and for good reason. If you aren't already cleansing your skin with a Clarisonic daily, you're really missing out. Have you ever

washed your face

, only to dry it off and realize your white towel is still stained with makeup? That's because you're not getting the deep clean a facial cleansing brush can achieve. Regular use of a Clarisonic will reduce the appearance of pores, acne, oil and can even improve signs of aging. Better yet,

you can even apply makeup

with it.
Eyelash Curler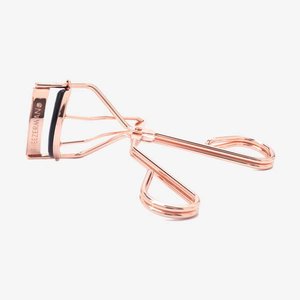 2 / 6
Eyelash Curler
An eyelash curler, cue the

Tweezerman Classic,

is a total must-have in every babe's collection. While you use this on a regular basis before applying mascara, try keeping one in your office or with you to give your lashes a boost any time during the day.
Flawless Touch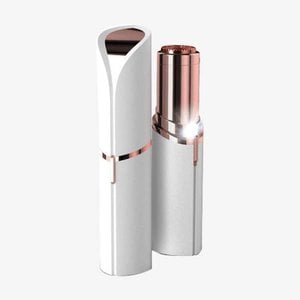 3 / 6
Flawless Touch
For painless hair removal, try the

Flawless Touch

. Before applying makeup, switch on this little device until you hear a buzzing sound and gently place it over any areas with unwanted facial hair in small circular motions. Before you know it, your skin will be makeup-ready and fuzz free.
Jade Roller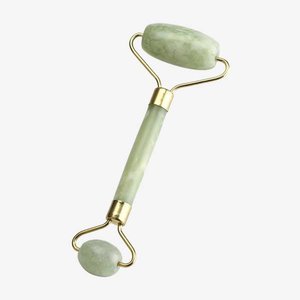 4 / 6
Jade Roller
Depuffing is the name of every jade roller's game — and we highly recommend incorporating this technique into your daily pre-makeup routine. Use one by itself to encourage blood flow in your skin, or use it with your favorite serum to apply an even layer of product. Our favorite is the

Herbivore Jade Facial Roller

.
Toothbrush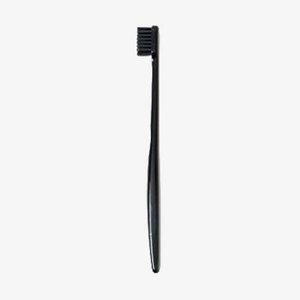 5 / 6
Toothbrush
Using a toothbrush extends far beyond brushing your teeth. Not only can you use one to tame flyaways and tease your hair, but you can also shape your brows, scrub your nails, fix a fake tan, exfoliate your lips, clean your blowdryer — the list goes on and on.
Tweezers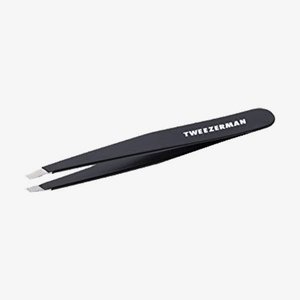 6 / 6
Tweezers
Not only are these Tweezerman Slant Tweezers excellent for plucking out any unwanted hairs, they are even better for applying falsies. Simply hold onto your fake lash using these and apply a thin layer of glue until it's tacky. Next, use the tweezers to precisely apply your lashes on your desired upper or lower lash line.
Read more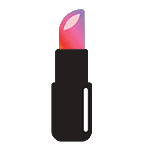 Back to top