24 Makeup Products Our Editors Can't Get Enough of This July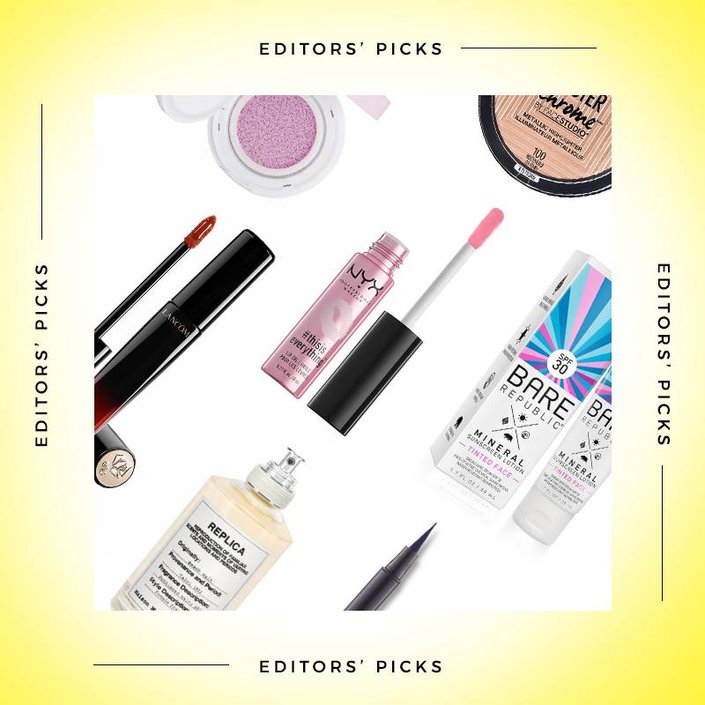 It's a brand new month, which means a new round of products is making their way onto store shelves and into our makeup bags. These are the products Makeup.com's editors can't live without this July.
Dawn, Editorial Director
I'm a blush hoarder — if I had to choose between bronzer, highlighter and blush, I'd pick blush every time — and this one is my current favorite. The color options are super pretty, it's sheer yet lasts all day and the cushion compact is perfect for travel.    
Cezanne Keratin Smoothing Treatment
I confess: This isn't really a beauty product you can pick up at the store. But I got this hair smoothing treatment at Butterfly Studio Salon in NYC at the beginning of the summer, and every day since has been a much better hair day (and therefore a better day overall, TBH). It completely eliminates frizz but leaves wave and volume, and it's the only thing keeping me from hating my hair when it's crazy humid.
Peter Thomas Roth Vitamin C Spot Treatment
I'm all about zapping dark spots as the crop up, and that means meticulously spot treating — especially this time of year. This serum does exactly that with supercharged vitamin C.  
Sydney, Creative Producer
Bare Republic Mineral SPF 30 Tinted Face Sunscreen Lotion
I am very picky about sunscreen texture, and this mineral formula is just what I'm looking for: silky smooth without being greasy or drying white. It's reef safe and oil free — the type of sunscreen you actuallywant to put on your face. Win, win, win.
I recently discovered these while wandering the isles at a Walgreens, and not to be dramatic, but they kind of changed my life. They zap any blemishes or red spots in an instant — without a hint of irritation.
This is the perfect all-over instant glow face stick. I like to swipe it on my nose, cupids bow, cheekbones and inner corners and tap it out with my fingers. It's my highlight BFF for summer.
Justine, Visual Designer
Unlike a lot of liners I've tried in the past, this is very easy to apply, and the black pigment is seriously intense. It glides on seamlessly and never smudges or fades.
Wear Lively Jasmine Sea Sun Fragrance
This is my go-to summer scent — it's light and warm and definitely captures the season of the beach, salt and waves. I love how fresh it is when sprayed onto the skin, and the scent definitely sticks around.
Maybelline Master Chrome Highlighter
The Maybelline Master Chrome Highlighter gives my skin a nice golden glow without appearing to heavy or cakey. I love how easy and fast it is to apply — just a couple of swipes and you're good to go.
Nicole, Editorial Growth Strategist
I love this powder because it tames my oil-refinery-level T-zone during the summer but still looks like my real skin — and isn't overly matte.
Lancôme L'Absolu Lacquer in Be Brilliant
I'm loving this lippie because it's a warmer tone than my usual blue-red liquid lip, and I'm a firm believer in glosses for the summer.
Cardi B once said "I'm a rich b!tch, and I smell like it," and that's exactly how this perfume makes me feel every time I spritz it. It smells super fruity with a kick of spice, and I love wearing it for day or night.
Marisa, Assistant Editor
St. Tropez Self Tan Extra Dark Bronzing Mousse
As someone who spent many summers tanning for real, I was hesitant to give a self-tanner a try in fear that I'd end up looking a streaky mess or worse: like a carrot. The night before my first beach trip of the summer, I used my St. Tropez tanning mitt to apply this mousse all over my body, and I left it on for about four and a half hours. After rinsing, I was SO impressed with my natural-looking tan, and I cannot stop raving about it. Definitely a new summer go-to.
Maison Margiela Replica Beach Walk
Continuing with my summer-inspired favorites, this fragrance has my heart. It's unlike anything I ever smelled before, in the sense that it perfectly encapsulates the smell and memory of a day at the beach. You can catch me wearing this approximately every day this summer.
During the summer months, I tend to ditch mattes in favor of dewy lip balm or a sheer coat of lip gloss. Just in time for the summer, I discovered Lancôme L'Absolu Lacquer, which is a combination of a lip gloss and a lip stain. I'm currently loving the classic red shade named Be Happy. It leaves my lips looking super shiny, and the formula is weightless and non-sticky.
Alanna, Assistant Editor
Lipstick Queen Reign + Shine Lip Gloss in Countess of Cocoa
My love for gloss just got a whole lot stronger thanks to this Reign + Shine lippie from Lipstick Queen. I love how moisturizing it feels on my lips and the nice touch of bronzey sheen it leaves. I might even convert to a gloss girl — that's how much I love it.
Urban Decay Born To Run Palette
UD has done it again! The new Born To Run palette is the neutral rainbow I've always wanted. My typical everyday eye is neutral, but when I want to add a pop of color on my lower lash line I always have to dig for another palette. I love how Born To Run solves this problem by putting together shades that will let you accomplish a neutral eye with a complementary vivid hue.
R+Co High Dive Moisture and Shine Creme
When it comes to styling my hair, I'm the first to say I'm no master. I usually stick to my usual braid or half-up style, and the R+Co High Dive Moisture Creme makes it a whole lot easier. It smooths down any summer frizz and leaves my hair looking really healthy — what more can a gal want?
Tembe, Assistant Editor
Perfect for days when you want shine without stickiness, the #Thisiseverything lip oil is my go-to. It's also really hydrating — it's pretty much a hybrid between a balm and a gloss, and I'm absolutely obsessed.
Nyakio Marula & Neroli Brightening Oil
I've been using this oil for almost a year, and it's been consistently great. My skin loves this stuff, and it layers nicely underneath a thick moisturizer. I apply it every morning before heading out, and my skin seems healthier and happier for it.
As a card carrying member of #bonnetgang, I understand the struggle to find a bonnet that will stay on throughout the night. Grace Eleyae SLAP Caps are the answer to all of my prayers. They stay put no matter how much I toss and turn, and they're cute enough to run errands in. You seriously need one in your life.
Chizi, Social Media Coordinator
Urban Decay All Nighter Setting Spray
If you want your makeup to last forever, this is the setting spray! I use this every time I have a full beat, and it seriously makes my makeup completely budge free.
Lancôme Teint Idole Foundation
This is a super lightweight foundation I love using daily, and the best color match for me. I love how it flawlessly blends into the skin and creates a super dewy finish.
Maybelline Master Chrome Molten Gold Highlighter
This is a great highlighter for any skin tone, but I really love it for my deep skin tone. It creates the softest gold glow, and I'll be wearing it nonstop for the summer months to come.
Read more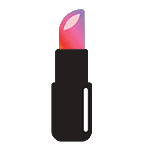 Back to top