28 Makeup Products To Add To Your Collection This Month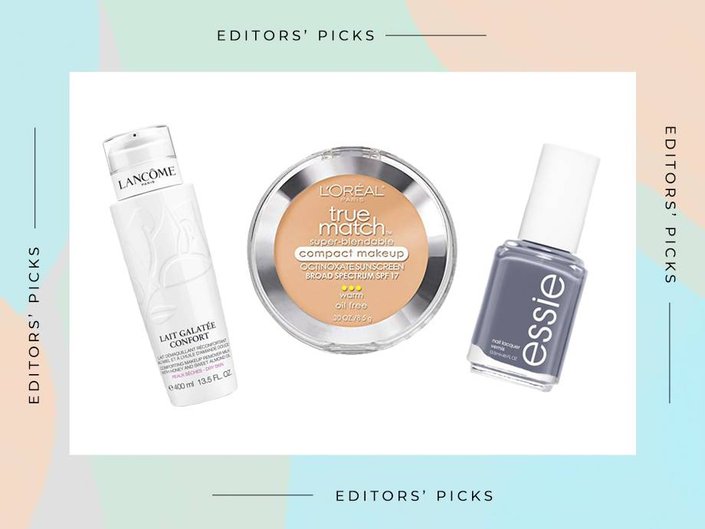 It's a brand new month, which means a new round of products is making their way onto store shelves and into our makeup bags. These are the products Makeup.com's editors can't live without this March.
Dawn, Senior Editorial Director
Lancôme L'Absolu Rouge Cafe Bonheur Top Coat for Lips
This entire collection is super dreamy — like a trip to Paris in makeup form. There's so much prettiness, but this shimmery top coat for lips really speaks to me. A few dabs over a pink lipstick, and wow: instant fairy lips.
The first time I tried this product, I couldn't believe the results. I added a dollop to my shampoo and washed my hair like normal. I was able to blow dry it in half the time, and my curls fell out with half the effort. And the sleek look lasted for days.  
I always gravitate towards gray manicure colors, and this shade is my new favorite. It has just a hint of blue to make it feel right for spring, and it complements any outfit or style.  
Lindsey, Content Director
IT Cosmetics Confidence in a Foundation
My biggest issue with foundation is that they tend to break down on my extremely dry skin throughout the day. Seriously, no matter how much I prime or moisturize beforehand, a flawless application will look like the Sahara on my face by noon. So even though IT Cosmetics claims its just-released Confidence in a Foundation lasts up to 24 hours, I was skeptical, but I tried it anyway and it really did outlast my usual go-tos! Consider me a convert to shade 135 (there are 48 shades in the range, btw).
Charlotte Tilbury The Icon Shadow Palette
I have a serious problem hoarding eyeshadow palettes. I take them home, carefully place them in my palette drawer (yes, I have one, don't @ me) and then forget they exist a day later. That has not been the case with the latest offering from Charlotte Tilbury. The Icon Palette contains 12 richly pigmented shades in colors I don't already own but actually use. I've even incorporated the Sapphire Blue, which I wouldn't normally wear, into my routine by mixing it with water and using as a liner. Colors aside, the David Bowie-inspired packaging is too pretty to keep hidden in a drawer!  
Minou, Growth Strategist
Yves Saint Laurent Touche Éclat Le Teint, Radiance Awakening Foundation SPF 22
This medium-coverage liquid foundation helps even out my skin tone and cover up blemishes, without looking cake-y. I love that it has SPF in it and feels totally weightless, making it perfect to wear to the office or on a lazy day.
Essie Gel Couture Rock the Runway
This long-lasting nail polish is my favorite bright red these days because it seriously goes damage-free for days. I wore it on vacation and it lasted the entire week without a single chip!
L'Oréal True Match Super Blendable Powder
A little makeup hack I like to do sometimes is using powders as bronzers when I'm feeling like I want some extra glow. I always pick up this one in a slightly darker shade than my skin and use it to contour my cheeks, nose and temple areas. It totally works like magic.
Jessica, Creative Producer
RMS Beauty "Un" Cover Up Concealer
For a full-coverage concealer that will make every makeup minimalist happy: this one is for you. It completely covers discoloration and unwanted texture without drying out my skin, and I also find that it adds a nice extra glow.
Lancôme Teint Idole Ultra Wear Blush Stick
I love how easily this blush stick swipes on — it makes applying and blending a complete breeze thanks to its creamy texture. Better yet, each color really complements every skin tone, and I especially love how it warms up mine.
YSL Rouge Volupté Shine Lipstick
A smooth lipstick is my total dream. It comes in so many beautiful colors and is richly pigmented. With a few swipes of this, I feel luxe in an instant.
Hannah, Graphic Designer
L'Oréal Voluminous Lash Paradise Mascara
I'm pretty picky when it comes to mascara because I've never been able to find one that doesn't clump, creates volume and lengthens my lashes at the same time, until now. This mascara checks all the boxes and has me questioning where it's been all my life. Do yourself a favor and purchase it immediately.
This cleanser is super gentle and perfect for people who have sensitive skin like me. I've found that other cleansers are harsh and irritating, especially around my eyes, but this one not only takes off every ounce of my makeup, but also soothes my skin. I also love that this remover contains honey and sweet almond extracts, which leave my skin feeling pampered.
Urban Decay Naked Skin Concealer
I love this concealer because even when I'm having the worst breakout of my life or look like I haven't slept in three days, this product never fails to revive me. Not to mention that it lasts all day and includes good-for-you ingredients like Japanese green tea.
Marisa, Associate Editor
Maybelline x Puma Color + Gloss Duo Face Stick
As a runner who is happiest when working out in lipstick, the Maybelline x Puma Collection got me so hyped up. I love all the long-lasting essentials in the collection, but my fave is the Puma Color + Gloss Face Duo. It's a multipurpose blush and highlighter that give skin a rosy glow in seconds. I even use the blush side of the stick on my lips for a little bit of color.
Nudestix Bronze-Matte in Sunkissed
I had a very hard time choosing between this dual-ended color balm and the new Magnetic Nude Glimmers. I'm obsessed with both of these new launches because they're so multipurpose. I use the dual-ended balm on my lips, eyes and cheeks, and it easily blends into my skin. The same goes for the glimmer highlighter — I apply it on my cheekbones, my brow bone, my upper lip and down the bridge of my nose.
Lime Crime Unripe Cherry Lip Gloss
My co-editor Tembe has been raving about this lip gloss for a while, so I decided to give it a shot to see what the hype's all about. I, too, fell in love with the formula instantly. It has a silky sensation on your lips that feels hydrating and comfortable, and it's the perfect touch for any makeup look — be it just on bare lips or over lipstick.
Alanna, Associate Editor
Kilian Le Rouge De Parfum Dangerous Matte Lipstick
In case you don't already know — pigmented lipstick is my jam. And when I'm feeling like wearing a powerful red, I get really picky about its texture and tone. Despite my typical lippie skepticism, when the Kilian Dangerous Matte landed on my desk, I knew I had to try it thanks to its heavy, gorgeous packaging and crisp bullet. Needless to say, I am so so so happy I did. It's rich, long-lasting and makes you feel more confident with every swipe.
NYX Professional Makeup Can't Stop Won't Stop Loose Powder
I'm always on the hunt for a loose powder that helps to tame and calm my shiny-esque combination-prone skin. After falling in love with the Can't Stop Won't Stop Concealer, I decided to give this powder a try and haven't put it down since. I like that it's a little bit thicker than your typical finely milled powder, and I'm totally obsessed with the matte finish it leaves — making touchups that much easier throughout the day.
I am the literal queen of hating the color pink in makeup (for real, sorry not sorry), but because Instagram lewks have introduced me to the pink shadow trend, I got really excited to someday try it — and that day came when the Venus III found its way in my collection. To get my new signature eye look, I mix a combination of Dream and Bliss all over the lids and blend it softly into the crease. Not only do I feel super on-trend when I wear this, but it actually doesn't make me hate wearing the color pink as much I used to. For that, it's a winner.
Tembe, Associate Editor
It's no secret that I get sensitive when it comes to my glosses and balms. I want something that will wear off gracefully without leaving a goopy mess behind while also earning me a compliment or two. I have three kinds of glosses in my stash at all times — a high-shine option that's extra glossy, an everyday gloss that gives my lips a little extra something, and a gloss so hydrating it borders on a balm. The Kopari Lip Glossy is the latter. A little will add a hint of shine and a lot will build up a noticeable sheen. It also has a slight coconut scent that's pretty damn delightful, so it's no surprise that it's now a permanent fixture in my makeup bag.
Hero Cosmetics Mighty Patch Invisible+
Few makeup innovations are as practical and necessary as a pimple patch. They're saving lives everywhere (including my own) and painlessly drawing gunk out of pimples. My favorite patches are the Hero Cosmetics Mighty Patch Invisible+, an ultra-thin option that blends into skin. It's easy to layer under a little concealer and isn't noticeable unless someone's extra close to your face.
Maybelline x Puma Superstay Matte Ink Liquid Lipstick in Unapologetic
I've been a Superstay Matte Ink fan from the beginning, so naturally I fangirled when the brand dropped a collab with Puma and included four brand-new shades. While picking my favorite was difficult, Unapologetic — a burnt orange-y brown — came out on top. It's a great shade to wear year round and makes me feel, well, unapologetic every time I swipe it on.
Jessica, Assistant Editor
Fenty Beauty By Rihanna Pro Filt'r Instant Retouch Setting Powder
I can't express how much I love this new Fenty Beauty setting powder. For starters, it comes in eight shades, not just one ghost-white color, to give you more of a natural finish. The silky powder helps reduce shine, blur pores and leave you with a smooth complexion instantly.
L'Oréal Paris Rouge Signature, Lasting Matte Liquid Lipstick
I'm a firm believer that you can never have too many nude lipsticks, so naturally, I jumped at the new L'Oréal Paris Rouge Signature liquid lipsticks. The highly-pigmented matte formula goes on smooth for a satin feel and stays in place without creasing.
IT Cosmetics Bye Bye Pores Bronzer Poreless Finish Airbrush Bronzer
My pale winter complexion has been in desperate need of some color recently, so I turned to this bronzer by IT Cosmetics. Using a very light hand, I swipe a touch of color to the hallows of my cheeks and temples to subtly contour my face.
Read More
How Can I Prevent My Lashes From Falling Out Due to Makeup?
Best Tinted Lip Balms for Winter
How to Layer Skin Care Products
Read more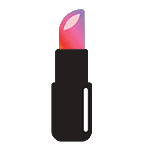 Back to top