The Trick for Getting Instant Waves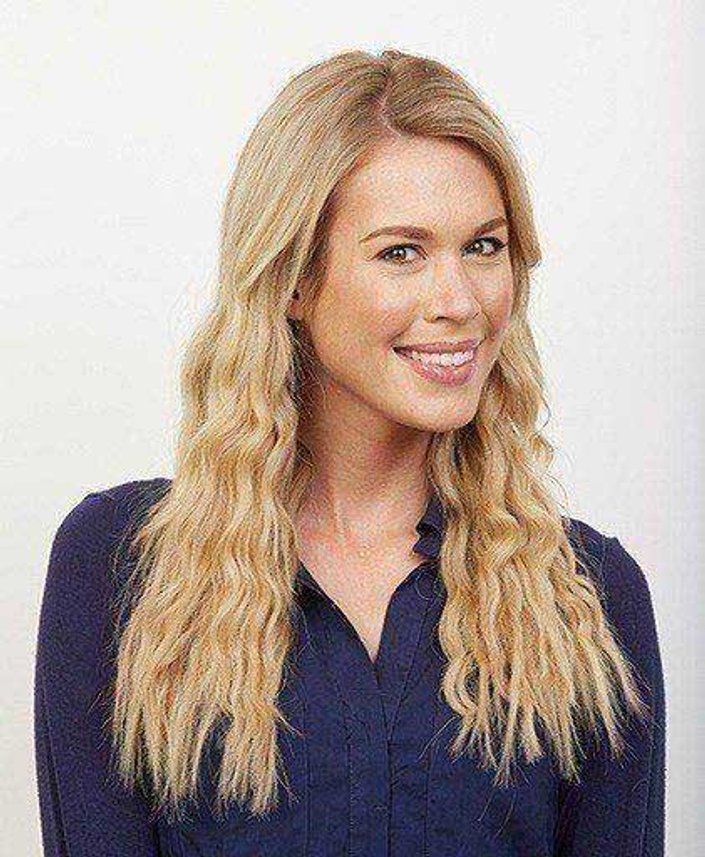 We're suckers for those quick fixes and beauty tips that offer instant gratification, especially when it comes to hair. This could be because the state of our mane can make or break our day. That being said, hair and makeup wizard Emma Willis for Contour Fossa taught us an amazing new trick to add to our list of fast and fierce hairstyles. Luscious waves in under 5 minutes? Yes, please!
Step 1. Spray a prepping agent onto straight locks to protect your hair and set the curl. Willis used Redken Spray Starch 15 Heat Memory Styler.
Step 2. Take a 2-inch section of hair and split it into two even halves. Wrap the pieces around each other and secure the end with an elastic band.
Step 3. Hold the end of the twisted ponytail and pull a hair straightener down the hair.  Repeat this process with the remainder of your hair (you should have about three to five twisted sections of hair to iron).
Step 4. Remove the elastic bands and let hair loose. Apply a shine serum like L'Oréal Paris Total Repair 5 Extraordinary Oil throughout the hair as you gently comb out the curl with your fingers.
What's your go-to hair trick when you're on a time crunch? Tell us in the comments below! Photography: Joshua M. Shelton
Read more
Back to top