4 Ways to Keep Your Lipstick From Smudging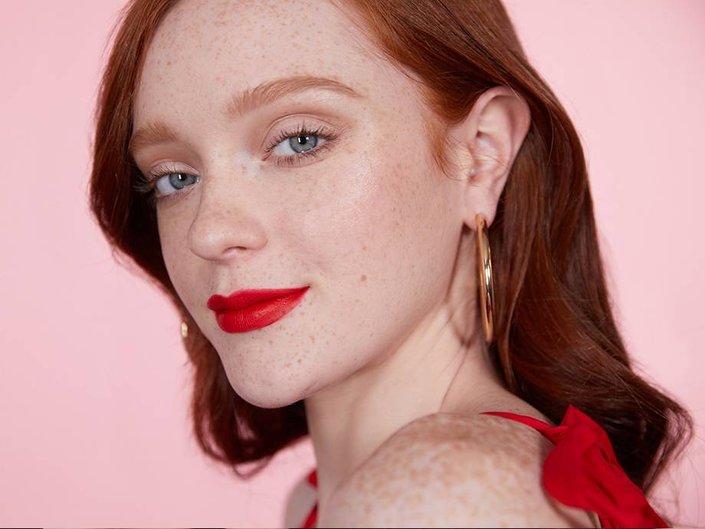 Keeping your lipstick color intact is probably one of the most difficult makeup feats — not only because it requires you to be constantly touching it up, but also because it can lead to a cakey, uncomfortable finish. That's why we put together a step-by-step tutorial on exactly how to keep your lipstick from bleeding the first time you apply.
STEP 1: Start With an Invisible Lip Liner
Invisible lip liners are the first step to any good lipstick application because they serve as a smooth, tacky base for the formula you apply on top. Here, we used the Urban Decay 24/7 Lip Liner Pencil in Ozone, which has a clear, creamy finish to outline the shape of the lips and fill them in from the inner center outward. 
STEP 2: Tap Concealer Over Lips
Once your lips are prepped with the invisible liner, tap on a concealer like the Maybelline New York  Age Rewind Concealer all over the lips. This will help create an evenly colored canvas underneath your lipstick and serve as a primer to lock color in place.   
STEP 3:  Apply Your Lip Color
Next, it's time to apply your lip color. We opted for a lightweight, matte stain here — the L'Oréal Rouge Signature Matte Liquid Lip Stain in I Don't. The finish of this formula is super high pigment and leaves behind one of the softest but most potent colors you can get your hands on. We also love how easy it is to apply; two swipes is all you need. 
STEP 4: Blot With Tissue  
To keep your lipstick from budging, finish off with the IT Cosmetics Bye Bye Pores Finish Airbrush Powder a tissue and fluffy brush. First, apply the tissue over your mouth, and softly tap the translucent powder overtop. This will set and press in the color for a long-lasting finish without compromising the color payoff. It's a major backstage beauty trick we see during Fashion Week! 
Read More:
6 Lip Colors We're Obsessed With for Summer
How to Choose The Best Highlighter for Your Skin Tone
Read more
Back to top