The Ultimate Matte Makeup Tutorial
If you have naturally oily skin, you're all too familiar with midday shine. You glance at yourself in a mirror only to realize that your face is more reflective than the new metallic shadow you're wearing. Staying matte throughout the day is no easy feat, so we talked to makeup influencer Julia Salvia about the best tips and tricks she uses to stay matte all day – and here's what we learned.
Prime Like There's No Tomorrow
What's the one trick Salvia uses to keep her face shine-free for hours on end? "Primer, primer, primer," she says. And she's not wrong: Using a primer is super important to keep your foundation from slipping and sliding throughout the day, and it's key to keeping your natural face oils from shining through your makeup. "I think also making sure that you have the right order of products," she adds. Making sure that you are starting with a primer, then a foundation, concealer and setting powder.
With That, Add Oils to Your Skincare Routine.
We know it sounds counterintuitive. Why would you add oils to your skin care routine if oil is your exact enemy? "Since adding skin care oils to my routine, I haven't been as oily," Salvia notes. By doing this, your skin will feel that there is already enough oil so it won't produce any excess oils to overcompensate (ha, it's all about tricking your skin's logic). We recommend Kiehl's Midnight Recovery Oil.
Set it and Forget it!
"I think setting powder is the best to keep you matte," says Salvia. "Setting spray will help keep the makeup on. You can even try using the powder before foundation to soak up oils." Salvia loves using the Cover FX Perfect Setting Powder, and we recommend the Maybelline Loose FIT Me Powder as a drugstore alternative.
Read more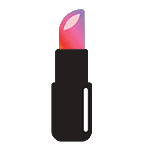 Back to top