The Vampire Makeup We're Recreating This Halloween and Every Weekend TBH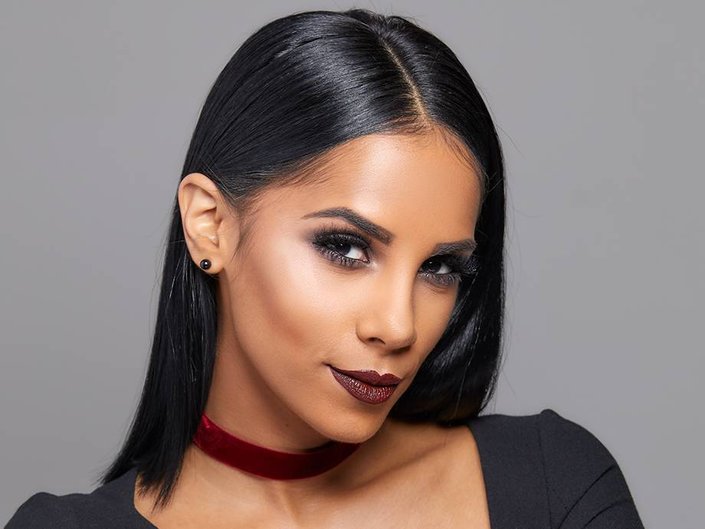 If you're guilty of typing "halloween makeup ideas" or "halloween makeup tutorials" into your Google search bar approximately 1,000 times, you've come to the right place. Whether you're a shameless procrastinator or a type A planner, the following vampire makeup tutorial will suffice for either lifestyle — especially if makeup is so much more important to you than the actual costume. It's the kind of look you can easily get away with wearing all-black, and that's definitely something we can get behind.
While we encourage you to apply your base makeup as you like, our Halloween vampire model was prepped with full coverage matte foundation, concealer, brow shaper and a sharp contour. For best results, finish the lewk with your favorite setting spray to make sure your makeup doesn't move through all the candy-eating, potion drinking or ghost-hunting in your near future. Bonus tip: If this look isn't vampy enough, red lip gloss makes for great fake blood.
Read on to find out what drugstore makeup products will perfect your Halloween vampire look.
STEP 1: Apply eyeshadow all over your lid in a shade darker than you normally would — something that screams "vampy" to you. We're loving the highly pigmented L'Oréal Paris Infallible 24HR Shadow in Smoldering Plum.
STEP 2: Draw on eyeliner on your upper lash line, extending your liquid eyeliner a little past the outer corner of your eye. For best, long-lasting results, we recommend L'Oréal Infallible Super Slim Liquid Eyeliner. For some extra drama and the perfect addition to your eye look, consider applying your fave pair of falsies.
STEP 3: Paint on a blood-red shade of long-lasting liquid lipstick. To get the model's exact look, use L'Oréal Paris Infallible Pro-Matte Liquid Lipstick in Roseblood.
THE FINAL LOOK:
Read More:
How To Make Sure Your Halloween Makeup Won't Budge
The Ultimate Tutorial for All Your Glittery Eye Makeup Halloween Needs
8 Halloween Makeup Looks For You and Your Group Of BFFs
Read more
Back to top