What Your Haircut Says About You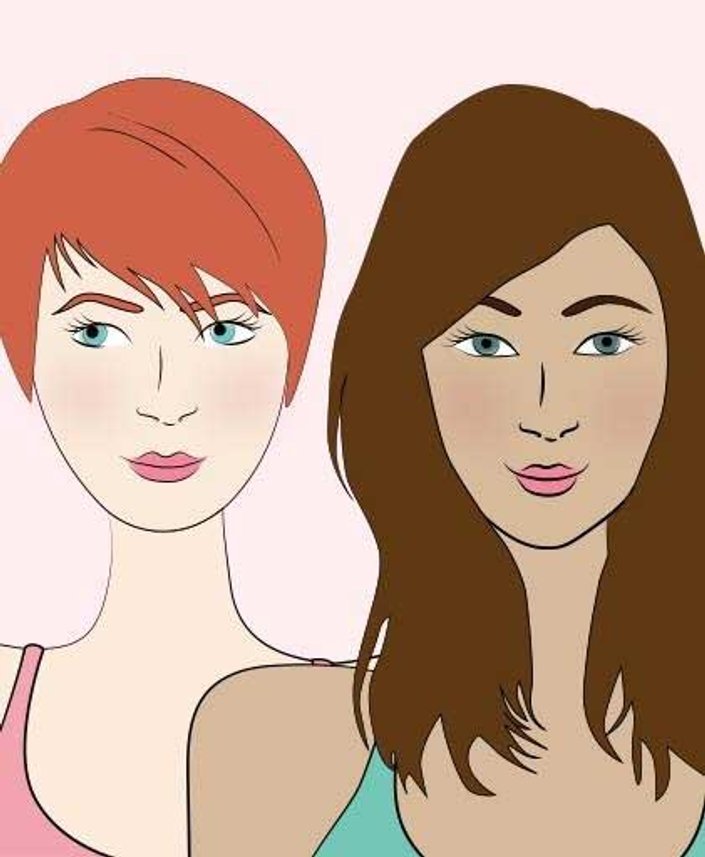 If you're a regular beauty-loving girl, you've probably had your signature hair and makeup style down for a while now now. We all have one — intentional or otherwise. It's way easier to stray from your makeup look as the trends come and go (you wouldn't be reading MDC if you
didn't
love to try new looks!) but chances are you've been rocking the same hair look for a while now. That's totally normal: You find a cut that works for you and stick with it (while
maintaining regular maintenance
, natch). Thing is, your hair speaks volumes about you; it tells the world who you are and what you are all about. Is your style saying what you want it to say?
The Brazen Bob (or Lob)
You're assertive and stylish, but you're also trend-driven. You love that the bob (and its younger cousin, the long bob) can be styled in both straight sleekness for the workweek and loose waves on the weekend. It's considered a 
power cut
, so you're more likely to be the ambitious type. You rely on a shine serum like
Kérastase Cristal Sculpt
to smooth out your lengths and give a high gloss to your razor-sharp cut. This is a style that requires regular upkeep to maintain the perfect blunt finish, so you're happy to spend your Saturday mornings in the salon.  
Flirty Fringe
You're playful, and you've got your facial angles so nailed that you are sporting the
exact right bang style for your
 face. You know the eye-grazer is the secret tool for youthifying your face, and your just love it when people tell you how cute your hair looks. You could be a bit of a risk-taker as well — many bangs get snipped on a whim. Haven't we've all had that fleeting moment of fringe desire? But for you, this moment wasn't so fleeting.  
The Pert Pixie
Hey you, renegade! You're an individual; you love to be the cool, uniquely coiffed girl in a sea of extensions. You rely on
Redken Shape Factor 22 Sculpting Cream Paste
to change up your look depending on your mood. One day, it's all stylized avant-garde, the next: doe-eyed ingénue. You're sweetly smug about all the time and money you save on salon visits, shampooing and hot tool damage, and only ever feel forlorn about your lack of length when you see a particularly 
cool braid style
.  
Winsome Waves
You're ultra-feminine; you love the feeling of glossy
waves
cascading over your shoulders and framing your face. Some — us excluded —
might
say you are high maintenance, but really you've just been blessed with thick, luscious hair and you love to make the most of it. You naturally exude an air of confidence, as your expertly styled lengths help you feel perfectly put together. It's all about long-lasting curl definition and shine for you, so
L'Oreal Paris Everstyle Curl Activating Mousse
is your go-to.  
Trendy Textures
You don't do high-maintenance: undone, low-fi and natural are your beauty buzzwords. When you go to "style" your hair, it involves two spritzes of
Redken Signature Look Fashion Waves 07 Texturizing Sea Spray
and some light scrunching, then out the door. You're more likely to give
hair chalk
a go, experimenting with a new color as your mood changes. You're the girl who'll pull off cutting her own hair as well — slightly disheveled, textured lengths are what you are all about.    
Have we described your signature look?
Tell us below!
Read more
Back to top