Get the Look: 1960s Lashes
August 20, 2019
In the 1960s, full, dramatic lashes surged in popularity. Women started applying mascara to both top and bottom lashes, and false lashes created a bold, wide-eyed effect. Colored lashes and those in a variety of lengths and thicknesses heightened the drama, even going to extremes with embellishments. Today, we still enjoy a similarly diverse range of options. While false lashes aren't as common for daily use, they are still a fun way to subtly — or not-so-subtly — enhance one's look.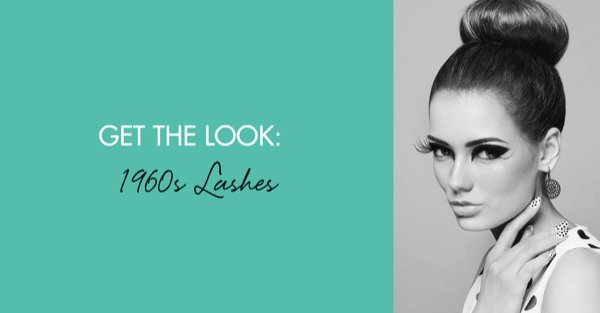 Natural '60s Flair
To recreate a 1960s (think Twiggy) look with just mascara, curl lashes (try best-selling Shu Uemura Eyelash Curler), and then layer on a black, thickening formula like L'Oréal Paris Lash Paradise Mascara or Urban Decay Waterproof Perversion. Don't comb through the lashes! This look is more authentic when lashes clump a little. For a more dramatic look on lower lashes, use a thin, black eyeliner to draw lashes on your skin (really!). Use something that won't smear, like YSL Dessin Du Regard Waterproof Eyeliner Pencil.
Vintage Lash Queen
To go faux, try something like Urban Decay Perversion False Lashes or Kiss Lash Couture Faux Lash Extensions on just the tops or on both lashes. Finally, walk (or wink) on the wild side with the glamorous Ardell Mega Volume Lash.
Read more:
10 Eyeshadow Tips That Will Make Your Routine a Whole Lot Easier
How to Use Highlighter to Conceal Dark Circles