Best Brow Makeup Products of 2017: Eyebrow Pencils, Waxes, Gels, and More
If your best eyebrow pencil is buried in the bottom of your makeup bag, you may want to unearth it. Brows are really big right now. And we don't just mean in size (but, yes, that, too). From Instagram posts and Pinterest boards (that are basically brow porn), to semi-permanent brow tattooing (a.k.a. microblading, a treatment that gives you the Cara Delevingne brows you never had), it's clear that brow grooming is now a huge beauty category.
However, if you're looking to beef up your arches, or even just clean up what's naturally there, navigating the brow section at your local drugstore or at the cosmetics counters can be a bit confusing. Because along with the big brow boom have come tons of new makeup products—eyebrow pencils, powders, waxes, tinted gets, fibers, etc.—that all work a little differently and give you different arch-enhancing results. So, how do you know which product is right for you? Here, we break down the main types of brow products, so you know which one will work on your arches. Plus, we reveal the best brow products in each category. 
The Eyebrow Pencil 
What is it: This brow-enhancing staple is basically an eyeliner that's a bit more matte and made to mimic the look of natural brow hairs. The ideal pencil is blendable (pencils that are too stiff and dry don't usually offer enough color payoff), but not too soft that the color slips all over your skin.
Who needs it: If you have sparse spots where hairs just won't grow (maybe you've over-plucked over the years; we're not judging), a fine-tipped eyebrow pencil will help you literally draw in those missing strands. It's also a must-have tool for those who want a more defined-looking set of arches.
How to use it: If you're using it to fill in missing hairs, use light, feathery strokes to draw in those individual hairs. To get a cleaner, more defined-looking brow, use the pencil to lightly outline the underside of your brows. Then fill in hairs above that line if needed. After filling, you want to blend the pencil to avoid walking around with any obvious lines (not cute). Use a spoolie—that's the brush that looks like a mascara wand—to brush brows upward, softening the color. 
Our favorites: IT Cosmetics Brow Power Super Skinny, which has an ultra-fine tip that's exactly the same width of actual brow hair. Plus, a built-in spoolie; and L'Oréal Paris Brow Stylist Definer Pencil, which blends easily and then stays put—it's waterproof.
Tinted Gel
What is it: It looks like mascara, but inside the tube is a colored formula that sets and tames unruly brows, while giving them a slight tint.
Who needs it: A gel is best for someone who has thick brows that tend to get a bit wonky. Like a hairspray, brow gel offers long-lasting hold and shape—and the best ones do it without making brow hairs feel sticky or stiff.
How to use it: It's pretty simple to apply. Use the mascara-like wand to brush the gel directly onto brows. From inner corner to arch, brush hairs in an upward direction. Then brush out as you move toward to the tail for an elongated look.
Our favorites: Urban Decay Brow Tamer Flexible Hold Brow Gel, which comes in five different shades. Lancôme Sourcils Styler Brow Gel.
Powder 
What is it: Similar to a matte eyeshadow, brow powder is typically pressed powder that's used for filling and darkening brows. The powder shades the skin underneath the natural hairs, making your arches appear fuller—without any obvious pencil lines.             
Who needs it: Anyone with uneven or a sparse set of arches will benefit from a touch of brow-boosting powder.
How to use it: You want to apply it with a stiff angled brush. Most compacts come with one. If yours doesn't, try NYX Cosmetics Pro Angled Brush. Dip the brush into the powder. Then use it to fill in any obvious gaps between brow hairs. You can also use powder to outline the edges of your brows giving them a more defined look. To keep the look natural, start off with just a touch of color; you can always add more if needed.
Our favorites:L'Oreal Paris Brow Stylist' Prep & Shape Pro Kit, and Maybelline New York Eyestudio Brow Define + Fill Duo which is a pencil and powder in one stick.
Marker 
What is it: Think of it as a liquid eyebrow pencil. It looks like a marker with a soft, felt tip that deposits a pigmented stain-like formula onto the skin. Bonus: The effect from brow markers tends to be longer-lasting than other types of brow makeup. It won't smudge or fade throughout the day. 
Who needs it: Someone who seriously lacks definition and shape, or has very light brows.
How to use it: It may feel like you're taking a Sharpie to your brows, but, trust us, the result isn't quite as inky as you may expect. Like a pencil, a brow marker gives you control over where you place the color and how intense you want to go. The trick is to use light strokes to create a shadow behind your brow hairs. 
Our favorites:Lancôme Sourcils Tint Longwear Eyebrow Pen, which comes in four colors; and NYX Cosmetics Eyebrow Marker, which comes in a blonde and brunette shade.
Pomade 
What is it: Like gel, pomade helps tame unruly brows and create—and set—your shape all day. Only its creamy, tinted formula adds more color than a gel, so you also get bolder, denser-looking brows. Like a cream eyeshadow, brow pomade usually comes in a small pot.
Who needs it: someone with brows that need it all: sculpting, filling, and setting.
How to use it: Dip an angled brush into the pot of pomade, picking up just a tiny bit of the highly-pigmented formula. Use the brush to outline your brow shape. Then go in and lightly fill in individual spots.
Our favorites: L'Oréal Paris Brow Stylist Frame and Set, which comes in four shades and with a dual-ended angled brush and spoolie; and NYX Tame & Frame Tinted Brow Pomade, which comes in five smudge-proof shades.
Fibers 
What is it: Like those cool mascaras that deposit lash-lengthening fibers that adhere to your natural lashes, this new brow innovation combines a tinted formula with little hair-like fibers that boost density and color for barely-there brows.
Who needs it: someone with very thin brows.
How to use it: Starting at the inner corner of your brows, work your way out to the tail, apply the formula with the wand in short, upward strokes.
Our favorites:Maybelline Brow Precise Fiber Volumizer; and L'Oreal Paris Brow Stylist Plumper.
Wax
What is it: Brow wax is really about control and setting your shape. The wax is clear, or has a tint to add just a hint of color.
Who needs it: Wax is a must for anyone with thick, hard-to-manage brows. Its thick consistency will keep stray hairs in place all day. It's also a good finishing product to lay on top of a brow pencil, pen, or powder—it acts as a sealant, making that color stay put until you wash it off.
How to use it: Unless you're using a wax crayon or pencil, you'll want to grab that angled brush again. Swipe the wax through brows using upward strokes, giving brows a more polished, shapely look. 
Our favorites: Urban Decay Brow Box comes in three shades and contains two tinted powders and a setting wax; NYX Cosmetics Eyebrow Shaper, which is a clear wax pencil.
3 Tricks to Master Any Brow Product
Whether your go-to tool is a pencil, a pomade, or a marker, these pro rules will keep your brows looking bold, but also believable.
1. Brush brows up before you start. Use a spoolie or an eyebrow brush to sweep brow hairs upward before applying any product. This will help you see your real shape and reveal any gaps or thin spots.
2. Start in the center of your brow. To avoid a block-y, heavy look at the front of your brow, start applying colored products at the arch. Then use (only as needed) in the inner and outer ends of your brows.
3. Blend, blend, blend. No matter which type of product you use, blend the product through with a spoolie brush.
***
What's your favorite brow product? Tell us in the comments below!
Read more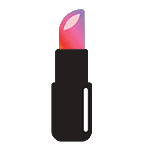 Back to top