5 Best Drugstore Eyeliners in Every Color of the Rainbow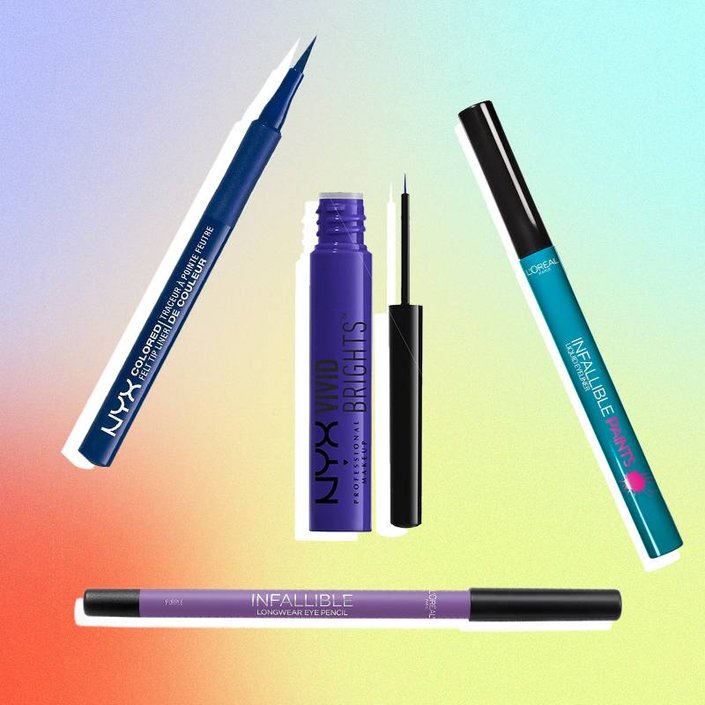 In case you missed it, the colored liner trend is heating up and resulting in some seriously fire looks. Here's why we love it: It's easy to try, doesn't require a new school, and best of all it can be achieved using some of our drugstore loves. We've rounded up our favorite colored drugstore eyeliners ahead and they're so affordable you can buy two.
Peep our picks, ahead:
NYX Professional Makeup Strictly Vinyl Liner
With eight muted yet vibrant shades, Strictly Vinyl Liner is great for achieving a slick liner look. This dries down to a high-shine finish — perfect for creating a bold eye look with liner alone. It has the same formula as the black Strictly Vinyl Liner you know and love and at $7 a tube, you can grab two.
We could talk about these all day (and we do), because they're just that good. Ideal for bold, graphic eyes and bright, bold wings, this is a must have for any beauty junkie who wants in on the colored liner trend. You can use them one at a time or mix and match for a fresh and fun eye look.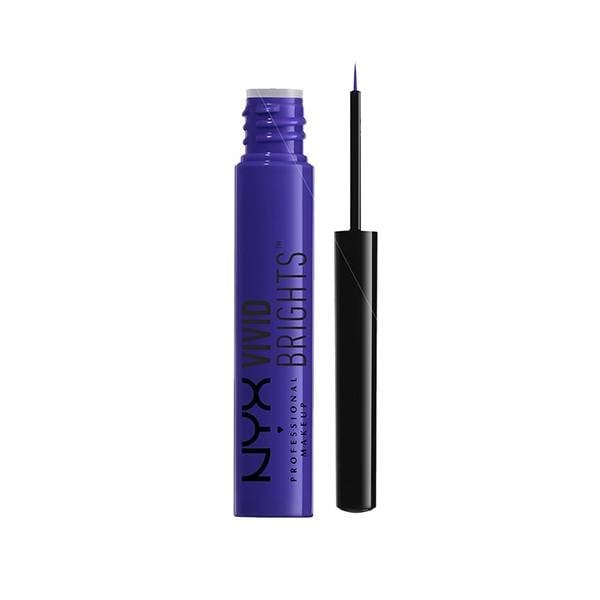 L'Oréal Paris Infallible Pro-Last Waterproof Pencil Eyeliner
If you need a bold eye look that won't budge, or want to add some color to your waterline, we recommend the Pro-Last Waterproof Pencil Eyeliner. This stuff won't budge or bleed and stands up to the wateriest eye. Really want to switch it up? Pop the shade Cobalt Blue on your waterline or underneath the eye and watch your look transform.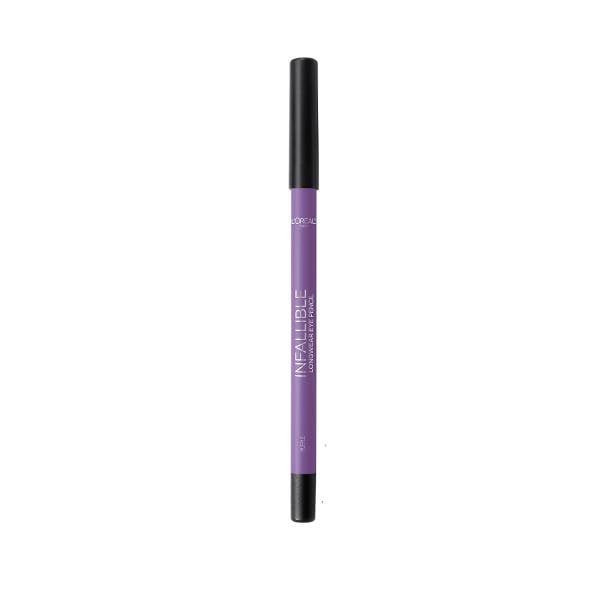 Essence Extreme Lasting Eye Pencil
Colored liners don't always have to be bold and bright — a muted neutral works just as well. Try the Essence Extreme Lasting Eye Pencil in Nightime in the Jungle, a khaki colored liner that will give you a subtle but elevated look.
L'Oréal Paris Infallible Paints Eyeliner
With a precision tip designed for intricate liner work (and creating the perfect, symmetrical wing), the Infallible Paints Eyeliners are definitely on our list. There are currently six shades available, four of which are a variety of blues you can mix and match for a custom eye look.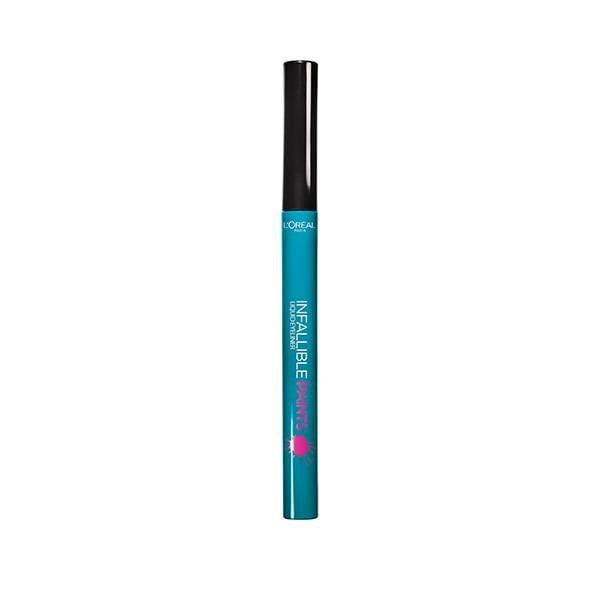 Read more
Back to top