The Best Mascara For Every Budget
Some days we like to get all dolled up—highlighter, lipstick, blush, bold brows—all that good stuff. And then there are the days when your alarm didn't go off and you're barely making it to work on time, which means strobing is the last thing on your mind. But even on the most frantic of morning or when we're running really late (oops), we refuse to leave the house without a few swipes of mascara. It's the essential makeup item that makes your eyes brighter and lashes longer, and no beauty bag is complete without it.
But just like body types, mascaras come in many shapes and sizes. To help you navigate the sea of curling, lengthening, and volumizing formulas, we analyzed the latest, and greatest to help differentiate them, so you can pinpoint which formula is right for you.
Mascara Decoder
With so many different kinds of mascaras out there it can be hard to know what's the best fit. Don't worry, we've got you covered. Here's the lowdown on each.
Volumizing: This type of mascara usually features a large wand and is meant to plump and add density to your fringe. Great for anyone looking to create a high-impact, glamorous look.
Defining: Meant to give you a more natural look, it uses a comb-like brush to expertly separate each lash to make it stand out. Perfect for those with short, sparse lashes.
Lengthening: If you want lashes that go on for miles, a lengthening mascara is the way to go. These usually have a straight, narrow brush that grabs each lash and stretches it into a willowy, brow-grazing look.
Thickening: Mascaras that are billed as making lashes thicker usually contain some type of fiber that helps fill in sparse lashes and create the illusion of plush fringe. They're meant for people with thin, patchy lashes that need to fake a full lash.
Curling: Want the look of a wide-eyed ingénue gaze? Try a curling mascara. They grab each lash and use a special formula to help pull lashes upwards. Use an eyelash curler first, then follow with a curling formula for a bright-eyed effect.
Waterproof: This longwear formula is made with water-resistant waxes, so when you start sweating in the oppressive heat, run into the ocean with your makeup on, or have a major bawl fest, a waterproof mascara will stay put where others might run or smudge.
Tricks of the Trade
Makeup artists are mascara masters and after years of waving their magic wands, they have cultivated more than their fair share of sneaky tips and "why didn't I think of that" tricks. Here are a few of our all-time faves.
The powder trick: For mega volume, mimic a fiber mascara by applying one coat of mascara and, while it's still wet, sprinkle some translucent powder on top of lashes. Let the powder dry, then sweep away excess with a mascara or brow spoolie, and apply another coat to seal it in. Voilà! Full, fluttery lashes!
The faux curler trick: Without an important eyelash curler? A hassle-free way to mimic the look is to apply your mascara and, while it's still wet, use your fingers to gently push up the lashes. It'll give you that tiny zhush you need to make eyes look brighter.
The primer protector trick: While it might seem like one extra step, lash primers are actually one of the best things you can do for your lashes. Many primers have nurturing ingredients that will condition and protect them from breakage. And believe it or not, they actually give you a better curl — primed lashes are more flexible and can be manipulated into a certain shape better than untreated lashes.
The fan trick: A makeup fan brush might seem tricky, but they are actually pretty handy when it comes to your lashes. A great way to get that bare space between your lashes and your liner filled in is to take a fan brush and rub the tips of the bristles across the top of your mascara brush—you won't need a lot. Then take the fan brush and place it on the corner of your lash line and gently swipe it across the eye. Boom: Perfectly lined lashes that eliminates gaps and makes your lashes look like they go on for days.
The highlight trick: One of our favorite tips is to create a more dynamic look by using two different-colored mascaras. Apply a darker mascara (use a black-brown for a more natural look or jet black for more drama) to the entire lash. Then take the tip of the wand of a chocolate brown mascara and use it to draw on vertical highlights on your lash tips. While the mascara is still wet, take a clean spoolie or mascara wand and run it through to blend the hues and create subtle depth and dimension to the lashes—this will add a little extra oomph to your lash look.
Five Ways to Get Flawless Mascara Application
We all have our own specific needs and wants when it comes to our lashes. Some of us want up-to-there length, some want them to appear full and lush, and some of us just a want a little definition. For that reason, we should take different approaches to ensure we get the lashes of our dreams. We tapped makeup pro Emily Oliver to fill us in on how to get all our lash needs met.
If you want...length: "When looking for a lengthening mascara, something that is a bit goopy with a longer wand can do wonders," explains Oliver. Pro tip: "Only apply extra coats to the tips of the lashes for the illusion of length, and make sure to curl before you apply—sometimes two or three times for stubborn eyes."
If you want...volume: "For a voluminous mascara, the key is a curled brush and a thick formula," says Oliver. Pro tip: "Wiggle the brush at the base of the lashes and make sure to apply to the tip top lashes pulling downward first. Then wiggle at the base of the lash, and apply upward as you normally would."
If you want a...faux-lash effect: "Faux-lash effect is exactly the same as 'volume,' but with extra coats," explains Oliver. Pro tip: "Apply two or three more coats of color on JUST the lashes at the outside corners of your eyes." Doing this mimics the effect you'd get if you had actually applied a few false individual lashes at the outer edges of your lash line.
If you want major...curl: "Hands down, a curved wand is my go-to for super curled lashes," says Oliver. Pro tip: "I make sure to double curl lashes, then apply by wiggling at the base of the lashes, and extending upward.  Try to keep more product at the base of the lash, so that the weight of the mascara does not pull back down the lashes (if too much is applied at the tips, this is a common occurrence)."
If you want...definition: "For defined lashes, choose a mascara with a wand that has many straight and separated bristles, with a thin mascara formula (to avoid clumping). The brush allows all lashes to shine without any clumping nonsense."  Pro Tip: "Gently wiggle the wand side to side while applying the mascara."
Rest assured that no matter your budget, we've got the perfect lash-loving formula (or two!) for you. Check them out here! 1 / 32 2 / 32 3 / 32 4 / 32 5 / 32 6 / 32 7 / 32 8 / 32 9 / 32 10 / 32 11 / 32 12 / 32 13 / 32 14 / 32 15 / 32 16 / 32 17 / 32 18 / 32 19 / 32 20 / 32 21 / 32 22 / 32 23 / 32 24 / 32 25 / 32 26 / 32 27 / 32 28 / 32 29 / 32 30 / 32 31 / 32 32 / 32
Read more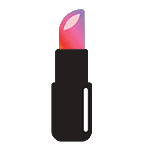 Back to top