Yes, You Can Wear Pink Eyeshadow — No Matter Your Skin Tone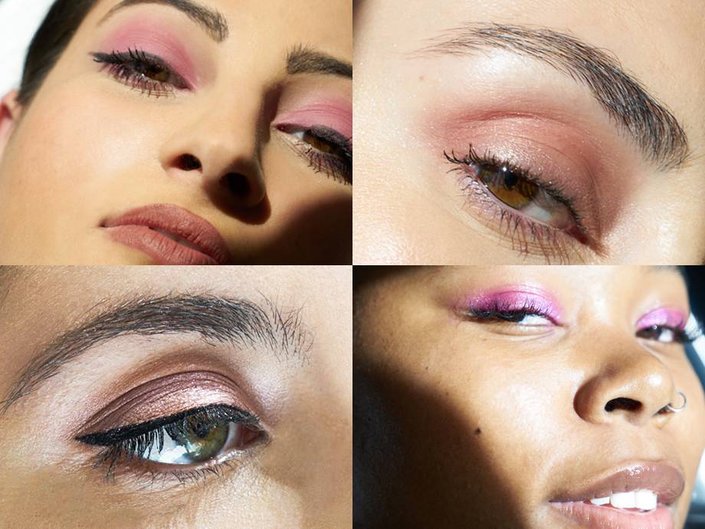 Pink eyeshadow is everywhere we turn these days, ranging from petal-pink to hot pink and everything in between. It can be neutral or striking, making it the kind of versatile shade that looks good on practically everyone — including our Makeup.com editors, who took the trend for a spin, ahead.
Tembe, Associate Editor
OK, I'm prefacing this by saying pink eyeshadow isn't necessarily my thing — so it's no surprise that the color that I chose was on the edge of the pink spectrum. It's really more of a fuchsia, but I think it's safe to say that the color definitely works for my skin tone. The hot pink shade is from the NYX Professional Makeup Love You So Mochi Eyeshadow Palette in Electric Pastels. I'm absolutely obsessed with the texture of these shadows — they offer lots of pigment in a few swipes and make it easy to use my favorite application method: my finger.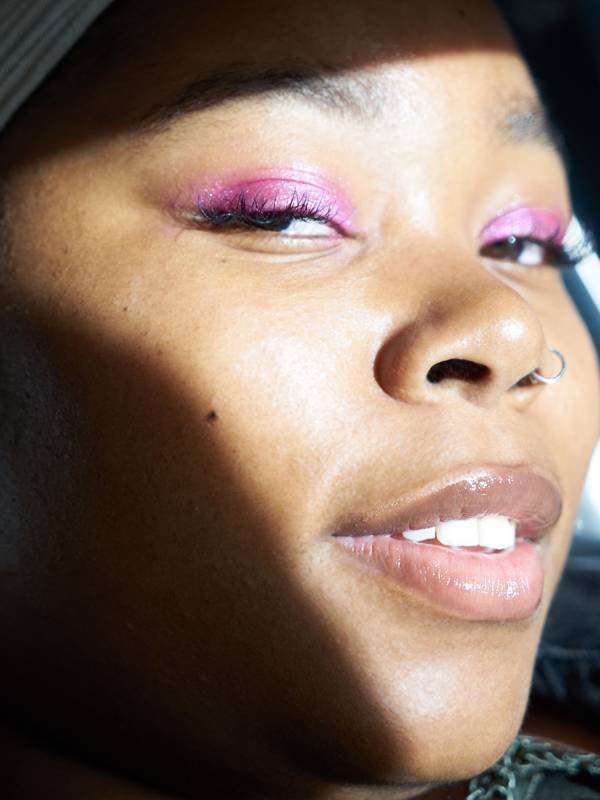 Marisa, Associate Editor
Like Tembe, pink eyeshadow is really not my thing. In fact, I kind of fear it. Dramatic, I know, but I've found a scarce amount of shades that I feel like I can actually pull off in real life. So for this assignment, I turned to the Hipdot Zion Palette in the wee hours of the morning to create my minimalist pink eyeshadow look for the day. I used three shades from this palette to create a subtle-looking pink eye that I actually enjoyed wearing all day long. What I love about this palette is that you can construct everything from a super bold Instagram look to a more reserved, subtle pop of color. The options are endless.
Jessica, Assistant Editor
When I was told to bring in my favorite pink eyeshadow palette from my stash to create a pink eye look, I excitedly surveyed my options. I wear pink eyeshadow on a regular basis — I find it looks good with my warm skin tone — so I had plenty of options to choose from. I opted for Urban Decay On The Run Mini Eyeshadow Palette in Shortcut, a terracotta-pink eyeshadow palette with eight shades, including shimmers, mattes and metallics. Using Laced, a pinky-taupe matte shade, on my entire lid, I then blended Shortcut, a rose-pink matte color, into my crease. To finish off the look, I added a touch of Zone, a metallic pink-red hue with a copper sparkle to the center of my lid. While I typically wear more muted pink eyeshadows, I loved the way these richer hues looked against my skin.
Alanna, Associate Editor
It has been quite a journey for me to feel comfortable wearing pink eyeshadow, and one of the products that's helped me get here has been the Venus III by Lime Crime. I love the mix of Dreamy and Bliss from this palette because it creates the softest, almost neon (!!) pink-orange shade that complements my olive skin flawlessly. I also adore that this hot pink combo can be dusted on the cheeks for an all over monochromatic makeup look or just heavily packed onto the eye for a colorful, focal point.
Read More:
5 Pink Eyeshadows You'll Love — Even If You Hate the Color Pink
How to Wear Pink Eyeshadow and Red Lipstick Like a Pro
This Baby Pink Monochromatic Makeup Look is Surprisingly Wearable for Summer
Read more
Back to top