The Complementary Colored Eye Makeup Tutorial You Have to Try ASAP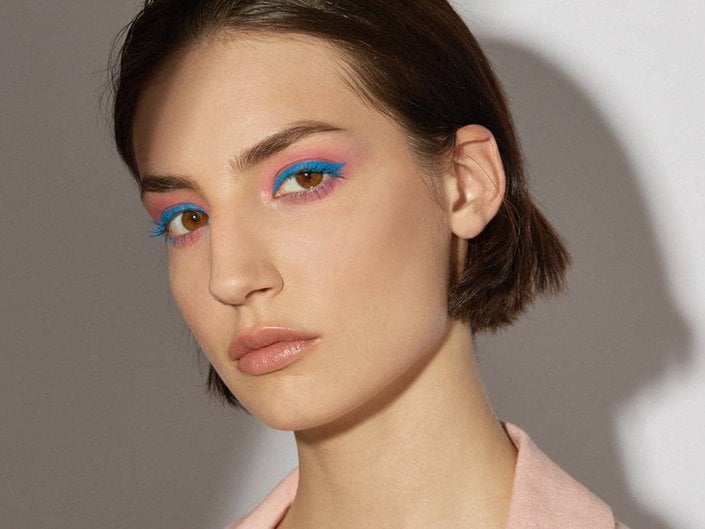 Colored eye makeup is all the rage lately, thanks to countless Instagram inspiration shots and tutorials. Whether it be same lid and lash color, graphic eyeliner or even a watercolor eye, the prism trend is literally exploding everywhere. We decided to take another crack at it, this time using complementary shades. Ahead, we tapped NYC-based makeup artist Anne Kohlhagen for her take on the complementary, opposite color look. Get inspired and see how to get the job done yourself.
Choose Your Opposite Colors
The key to nailing down the complementary colored eye look is all about choosing colors on the opposite sides of the color wheel. "I would pick two bright colors that each have their own pop or put a neutral with a bright color," says Kohlhagen. Here, we used a combination of a pink eyeshadow and the L'Oréal Pro Last Liner in Cobalt Blue, which has a cool electric finish to offset the warmer tones in the shadow. "You want to look for two shades that will make the other stand out," she adds.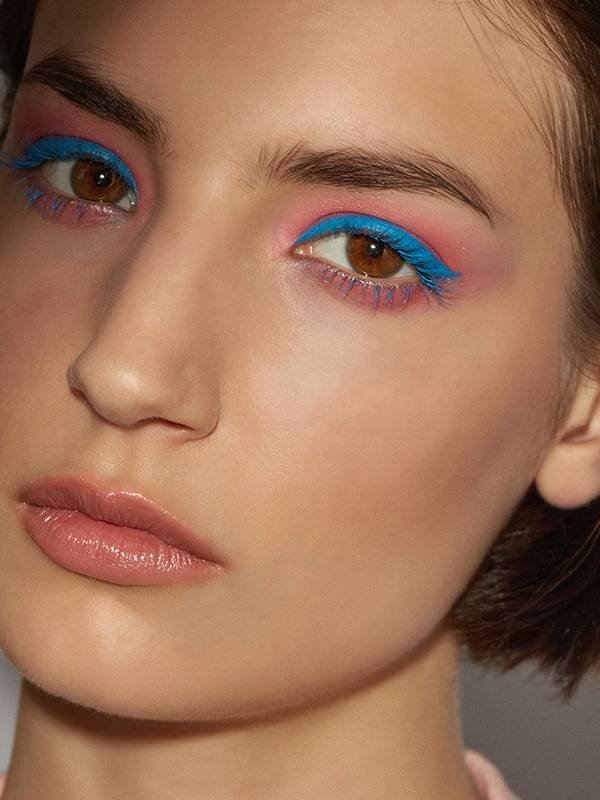 Apply and Set!
According to Kohlhagen, application from here on out is easy: Simply apply your lid color and line your upper lash line with your alternatively colorful liner. "The trickiest part actually comes next," she says. "After using your gel pencil to do the lining, use a powder to set it." Here, she set the cobalt blue liner with a similarly electric shade, the NYX Professional Makeup Primal Color in Hot Blue. After that, feel free to apply a matching blue mascara (the YSL Vinyl Couture Mascara in I'm The Trouble will do the trick) and finish with a setting spray to prevent creasing.
And there you have it — another colored eye look to add to your makeup arsenal.  
Read More:
Take a Gradient Wing From Day to Night With Glitter
How to Incorporate Pearls Into Your Makeup Routine
The Hollowed-Out Cat-Eye Liner Look to Try ASAP
Read more
Back to top