The Eyeshadow Tutorial Everyone With Blue Eyes Should Try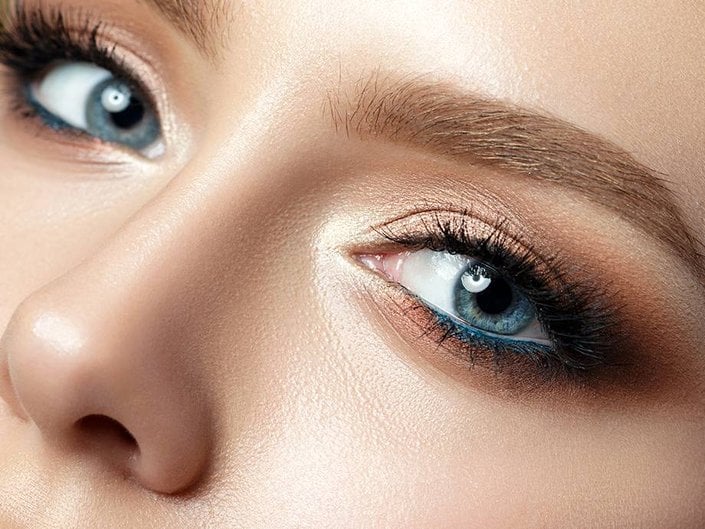 Blue eyes are striking on their own, and once you add makeup, we wish you luck diverting attention away from their beauty. With a makeup kit full of blue-eyed must-haves like the just the right bronze and orangey shades of eyeshadow to make your eyes pop, you'll have all the tools you need to perfect an everyday makeup look. Ahead, check out step-by-step instructions and tips to accentuate blue eyes using eye makeup.
STEP 1: Prime Your Eyes
Prime your eyelids and underneath your eye by applying a color-correcting concealer like the Maybelline New York Master Camo Color Correcting Concealer Pen (check out our guide to color correction here). The small applicator on this pen deposits just the right amount of concealer, which is key because you want precision when applying to small areas like your undereye circles and lids. Swipe the concealer wherever you have discoloration and blend with your pinky. Top with a bit of foundation to smooth out your skin tone and help shadow adhere to the skin for a look that won't budge all day. Our pick? NYX Professional Makeup Can't Stop Won't Stop Foundation.
STEP 2: Shape and Fill Your Brows
Accentuate your brows by filling in any bare areas and shaping them with the NYX Professional Makeup Micro Brow Pencil. Pick a shade that's the same color as your eyebrow hair and then fill in your brows, following their natural shape.
STEP 3: Apply Your Eyeshadow Base
Using a flat eyeshadow brush, apply a matte brown base color to the lower half of your lids, blending it up to the crease (but not into it). Try a matte brown shade like Low Blow from the Urban Decay Naked Heat Eyeshadow Palette or the NYX Ultimate Shadow Palette in Warm Neutrals. These are two of our favorite eyeshadow palettes for makeup lovers with blue eyes.
STEP 4: Buff in a Burnt Bronze Shade
Buff a burnt, bronze shade just above the matte brown you just applied up into your crease. Make sure to blend the shadow well so the color transition is seamless. We recommend Lumbre from the Naked Heat Palette or the bronze shade from the third row in the Warm Neutrals Palette.  
STEP 5: Apply a Gold Shade Into Your Crease
Using your eyeshadow brush, softly apply a gold eyeshadow shade into your crease. Make sure to work it into the entire crease and blend, blend (and then blend some more) for a natural finish.
STEP 6: Layer With Taupe Eyeshadow
Layer a taupe shadow just above your crease. Use a light touch and then blend until it's barely noticeable.
STEP 7: Highlight Your Inner Corner
Apply highlighter on the inside corner of your eyes to brighten them even more. You can even use a light neutral shimmery shade from your eyeshadow palette.
STEP 8: Give Your Lashes Some Volume
Curl your lashes, and apply two coats of black mascara to your top lashes followed by one coat on the bottom. A trusty formula we love is L'Oréal Paris Voluminous Lash Paradise Mascara. For tips on how to make your lashes look as full as possible, check out our guide to mascara tips.
Still wondering how to bring the look to life, or looking to create something different? Check out the below tutorial from beauty guru Angela Bright to pick up some more tips and tricks.
Read More:
5 Steps To Master The Blown Out Smoky Eyeshadow Trend
How To Pick the Best Makeup Primer For You and Apply It Like a Pro
The Ultimate Tutorial for All Your Glittery Eye Makeup Halloween Needs
Read more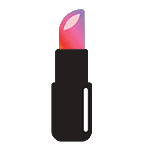 Back to top