Fishtail Brows are Officially a Thing and We Think You Might be Into it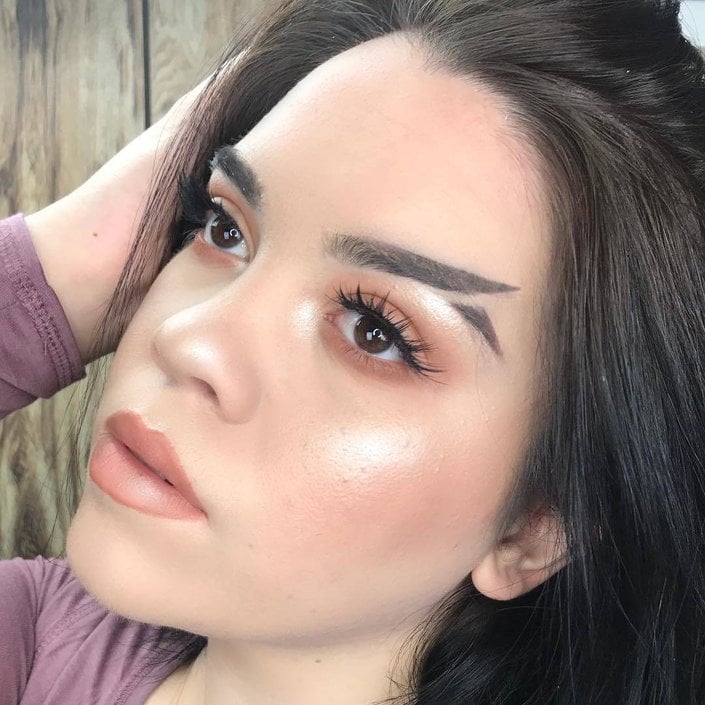 Just when you thought you were safe from Instagram eyebrow trends that make you question what type of world we're living in, a new one comes along and leaves you at a loss for words. Today, said eyebrow trend differs from the ones we've seen before (i.e. Christmas Tree brows, squiggly brows and Nike brows) in the sense that it actually looks really, really cool and potentially wearable — especially on makeup artists like Huda Kattan and influencers @hayley_bui and @dessimua.
The eyebrow trick involves a bit of Photoshop magic with the help of @skyzeditz — the originator of the new fishtail brow trend. As Bustle first reported, the fishtail brow is — you guessed it  — meant to resemble the tail of a fish, with the main portion of your eyebrow arching up and the other arching down with a small gap in between. Thankfully, the trend doesn't involve gluing anything into your actual brows that we might regret later.
So if you're trying to get the look at home without using any photo-editing tools, know that you're not alone. Makeup artists, bloggers and makeup lovers-alike are all re-creating the look and it's popping up on our Insta feeds. For best results, you'll need to draw in the upper half of your eyebrow and conceal a small portion of your real brow to create the slightly trippy and totally fishtail-y effect. If you give it a try, tag @makeupdotcom in your post — we'll repost the best ones!
Hero Image Via @kaylajzanchez
Read more
Back to top