How To Apply Eye Shadow
Eye shadow is an essential part of every makeup routine. It is one of the easiest ways to change up your appearance! Eye shadow can take your look from day to night in seconds depending on the shades you use.
Wondering how to apply eye shadow to get your best results? Keep on reading! We have tons of great tips to help you out!
Step 1: Use an Eyelid Primer 
An eyelid primer will help your eye shadow go on better but it will also help make it last longer! You won't have to worry about creasing or fading throughout the day when you use one. If you're in need of some inspo, check out some of our favourite primer picks!
Step 2: Choose a Colour That Flatters Your Eye Colour 
This will make your eyes pop and ultimately make your complexion look brighter! Those with blue eyes should use copper and peach tones, those with green eyes should use purple and berry hues, and those with brown eyes should opt for blues and indigo hues.
Step 3: Use Quality Brushes 
The sponge applicators that come in a lot of palettes aren't going to give you professional results for the most part. You're better off investing in a brush set to apply your eye shadow (and other makeup for that matter) with. A good brush set doesn't have to break the bank though. Check out some of our top picks drugstore makeup brushes!
Step 4: Choose the Right Formula for the Look You Want to Achieve 
There are different types of eye shadows and each texture will give your look a different result. For example pressed shadows are the most common since they blend easily without being too messy and come in a variety of finishes. Cream shadows work best as a base colour for powder eye shadow or if you want just one solid single colour on your lid and loose pigments will give you a rich colour payoff but are a bit messier to work with.
Step 5: Apply Your Shadows Up and Out 
Applying your eye shadows up and out will give the illusion of a lifted eye that looks well rested! You will want to concentrate the majority of the pigment on the outer corner and then blend and diffuse the colour up and out to achieve this look.
Step 6: Make Sure to Blend 
Blending out your eye shadow will erase any harsh lines and give your look a more professional finish. Using a fluffy brush is the easiest way to blend out your eye shadow and give you a nice, natural look! If you're looking for more tips on blending your eye shadow based on the shape of your eye, be sure to check out our article on how to do so!
Step 7: Highlight Your Inner Corners 
This will make you instantly look more awake! You can use a highlighter or a shimmery eye shadow and just pat it into your inner corners to brighten up your entire look. If you're looking for more tips on looking more awake, check out our article full of tricks on how to do so!
Step 8: Don't Forget Your Lower Lash Line 
Blending the shadow you used across the majority of your lid along your lower lash line will really complete the look!
There are so many different ways to play with eye shadow, but these rules are a good starting point no matter what look you are going for. These tips will help you get the most out of your eye shadow and totally elevate your look!
Read more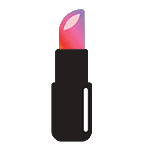 Back to top