Real Talk: How the Hell Do I Apply Magnetic Lashes?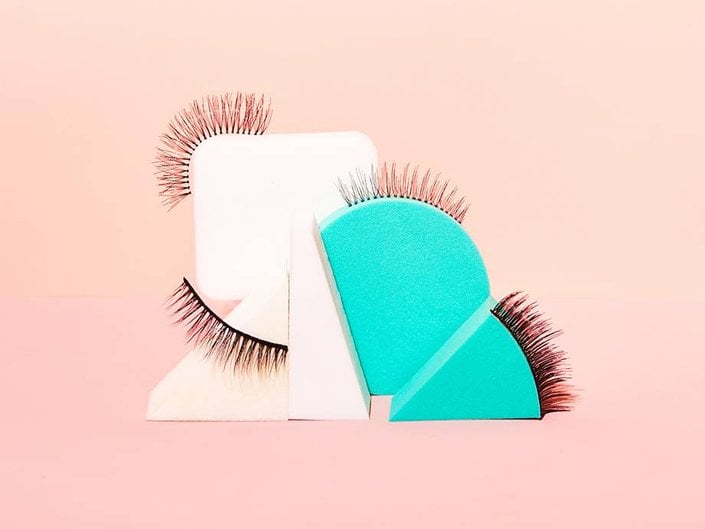 There's something about false lashes that makes us excited. Perhaps it's the way that they instantly make us feel like a glammed-up celebrity and photo-ready from every single angle. But as all of you fake eyelash-wearers already know, it's not always easy or cost-effective to have a stockpile of fake eyelashes in your beauty collection at all times. The seemingly obvious answer that's currently trending thanks to beauty vloggers and makeup lovers everywhere? Magnetic lashes, the reusable, mess-free alternative to fake lashes — no adhesive needed.
As someone who loves the look of false lashes, this buzzy new product seemed like a must-try, but when I went to apply them I seriously struggled. After doing some more research, I quickly learned I'm not the only one who loves the idea of magnetic lashes but needs a lot of help with the execution. We sent an SOS to Ardell Global Brand Ambassador Jadene Munson for tips on how to successfully apply magnetic lashes to keep us from giving up in frustration. Her tips, ahead.
What is the best thing about magnetic lashes?
No adhesive needed! Magnetic lashes are a quick, no-mess application, especially for those that don't wear lashes on a daily basis. They're easy to remove and you can reuse them many times without having to clean any adhesive residue off.
What advice do you have for people using magnetic lashes for the first time?
Pick one of the lighter styles such as one of the two accents from Magnetic Lash Accent #001 or the Magnetic Lash #110.
What's the most crucial tip for applyingmagnetic lashes?
Apply a light coat of mascara before applying. This creates some grip for the magnets and is particularly helpful for those who have very little to short natural lashes.
Can you walk us through the step-by-step process to correctly apply magnetic lashes?
Absolutely. Using the Ardell Magnetic Lash Applicator, first, attach the top lash to the upper magnetic strip, then attach the under lash to the bottom magnetic strip. Place the applicator above and below your natural lashes and quickly press and release the applicator.
And if you haven't had the chance to get your hands on the magnetic lash applicator or you're simply committed to getting the look using just your hands, check out this video from KathleenLights below.
Read More:
The Surprising Things Your Eyebrow Shape Says About Your Personality
Google Just Shared the Top 10 Beauty Questions Of 2018 — So We Did You the Favor of Answering Them
How to Match Your Lashes to Your Lips for the Coolest Holiday Makeup We've Ever Seen
Read more
Back to top