How to Use a Felt Tip Liner Without Looking Like a Hot Mess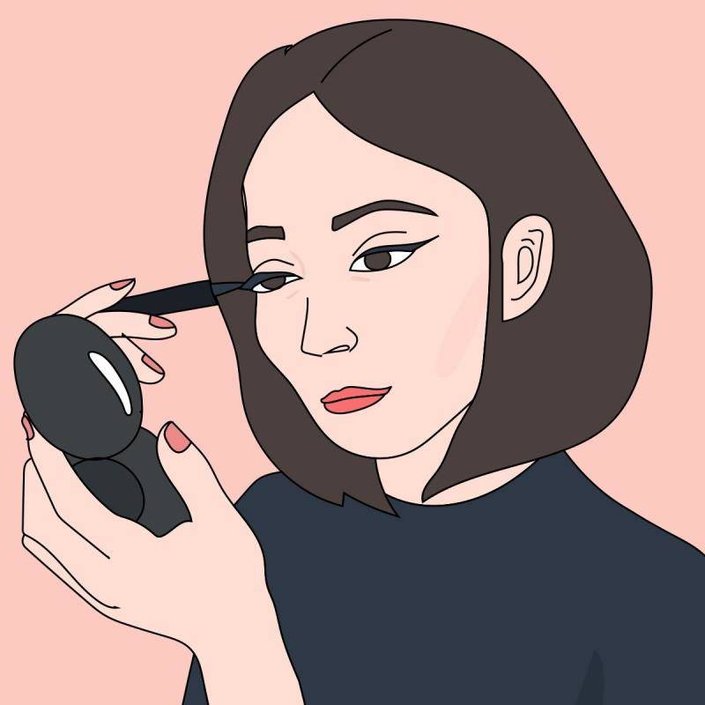 We spoke with a few of our favorite beauty influencers about their favorite tricks to keep felt tip liners from bleeding throughout the day. Here's what they had to say.
We have a lot of favorite types of eyeliner (pencils and gels and liquids, oh my). But we have to admit that the felt tip versions are our faves. While a felt tip liner can be super smooth and precise, every liner-lover knows that they have the tendency to smudge or bleed throughout the day — making you look like you just ran your eye makeup under a faucet. To defeat this beauty trope, we turned to a few of our favorite beauty influencers and asked them their favorite ways to keep their liner from smudging or bleeding, and they had some key pointers to offer.
First off, it's super important to start with a primer or base to keep your eye makeup from slipping and sliding during hours of wear. "My favorite way to keep a liner from smudging or bleeding is by using a strong eyeshadow primer, like Urban Decay's Eye Shadow Primer Potion," beauty guru and Youtuber Courtney of Phyrra Nyx says. It's also helpful to apply your liner with tape, Lonyea Maiden of MakeupbyLonn adds. "I'll apply tape to the corner of my eye & draw on my cat eye," she says. "That way, if it does bleed or run while you apply, it'll do so on the tape."
Another product that  will help keep your eyeliner in place? Matte black shadow. "Place a matte black eyeshadow right over the top of where you applied the eyeliner," Maiden says. "This will set it and lock it in place for the entire day." And influencer Courtney spilled that Urban Decay's Blackout Shadow is her favorite product for this setting step. Finally, we'll be able to kiss eyeliner bleeds goodbye for good.
Read more
Back to top