Neon Green Is Having a Makeup Moment: Here's How to Make It Minimalist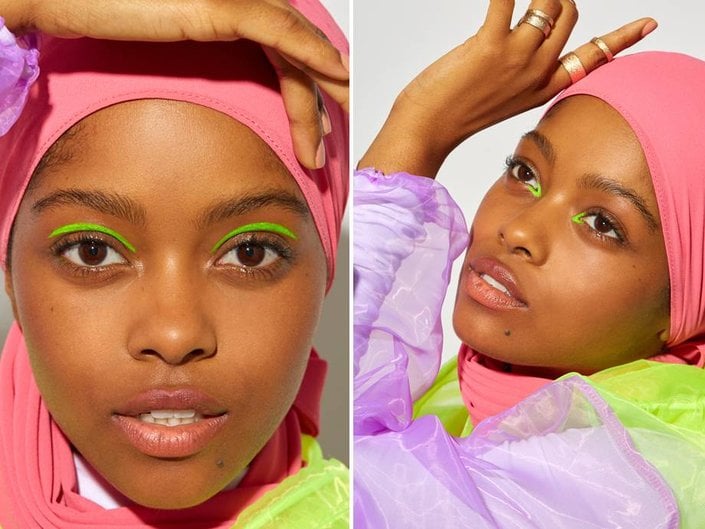 It's no surprise that neon green eye makeup is everywhere, whether it be winged out on your lids or popped into your crease. While the bold shade literally screams anything but minimalist, we tapped NYC-based makeup artist Anne Kohlhagen to find out how to wear it in a more subtle way. Here's what she came up with. 
STEP 1: Prime the Eye
Making a bold shade pop starts with prepping the eye properly, says Kohlhagen. "Use a bit of concealer or clear primer before applying the neon hue." We recommend the Urban Decay Eyeshadow Primer Potion in Freebase.
STEP 2: Apply With a Fine Tip
The trick to a subtle neon green look also requires a fine-tip applicator in order to get the shape right. "I used a small brush dipped in water to activate a neon paint," says Kohlhagen, but you can also use an eyeliner with an extremely fine tip, like the NYX Professional Makeup Vivid Brights Liner in Vivid Escape. Either way, a skinny tip will allow you to create small lines, which is really what you need to create a minimalist appearance.
STEP 3: A Little Goes a Long Way 
"Doing something minimal with a bold color makes it more tasteful," says Kohlhagen. So when creating your shape, you want to abide by the mantra of less is more. "A small corner of the eye detail or tiny wing is perfect because it will stand out but will not take over the entire face." Here, Kohlhagen opted for a small outer corner detail, inner corner triangle and our favorite — a minimalist cut crease line.
Read More:
Best Matte Lipsticks to Try ASAP
Read more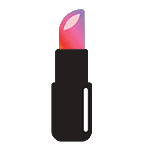 Back to top