Beauty Q&A: How Do I Keep My Cat Eye From Smudging?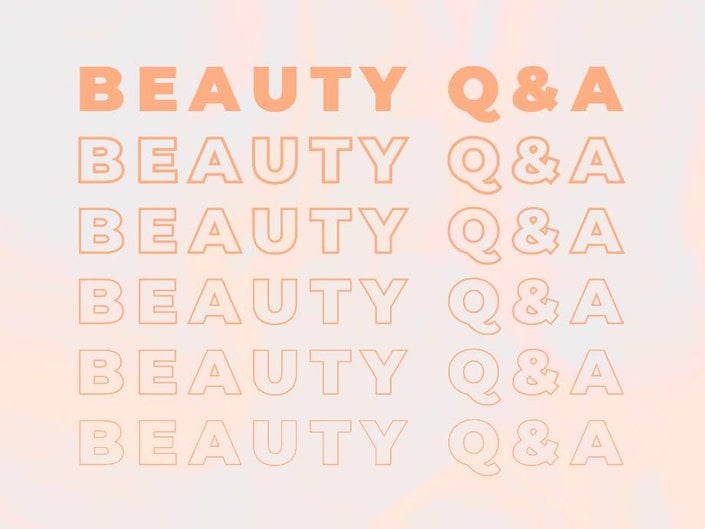 It's one thing to master the art of applying the cat eye —  once you've gotten your angle down, it's easy to draw it over and over again (even when you're nearly asleep!). But it's quite another to maintain that crisp line throughout the day. That's why we've enlisted celebrity makeup artist Mary Irwin to help us stay smudge-free. Ahead, find her best tips and tricks for setting your cat eye liner to keep it just as clean as when you applied it.
It Starts With Your Skin Care (No, Really!)
If your makeup isn't setting properly, it's possible that you're actually missing some steps at the very beginning of your routine. "If you find you have a problem with smudging, first think about your skin care," says Irwin. "Are you using anything with oil or that's super creamy around your eyes? That's a big factor in the wear of your eye makeup." Eye makeup is much more likely to smudge or pill when layered over a product that it doesn't mesh well with. You also want to ensure that you're avoiding touching or rubbing your eyes throughout the day, which also, of course, can affect the wear of your makeup.
Waterproof Products FTW
Choose the right products when applying your eye makeup can also make a big difference in how they wear. "Think about the product you're using — a waterproof, long-wear gel is going to last a lot longer than a regular eye pencil," Irwin explains. In addition to this, you want to make sure you're using a great eye primer as well as this will help make the liner stick and stay in place.
Fill In and Set
Start by making sure the lid is totally clean, then prime with a waterproof primer and add your eyeshadow. "Go back with a waterproof gel and begin your liner," says Irwin. "Thin layers are the key to keeping it from getting messy." Irwin likes to begin by outlining the shape to confirm the symmetry, and then she fills it in with a brush. "This should be enough to set, but if you feel like you want an extra layer, add a black matte shadow over top with a new brush," she says. This will completely lock in your liner and keep it steady, precise and in place.
Read More
5 Glitter Lipsticks for a Fairy Dust Finish
12 Hydrating Lip Balms for Winter and Beyond
Read more
Back to top