How to Pull off the Metallic Trend Perfectly
Metallic makeup looks are super hot right now! They may seem a bit intimidating, but they certainly don't have to be! Metallic makeup can actually be a great way to dress up natural makeup looks to give them a little something extra. At the same time, you can easily create bold looks with this trend too. So, no matter what your style is, you can totally pull off the metallic trend!
The best part about this trend is there are so many ways to wear it! Here are our favourite ways to pull it off:
Nails
This is arguably the easiest way to rock the metallic trend. Metallic shades work with any outfit and give the perfect finishing touch! If you still aren't sure about the whole metallic look, this is the perfect way to ease into it. Try essie's "Good As Gold" polish. The metallic gold will flatter all skin tones and give your look a polished yet cool vibe!
Skin
A metallic glow is a fun way to wear this trend. Try using a metallic highlighter to play up your features like the Maybelline Face Studio Master Chrome Metallic Highlighters! There is something for every skin tone and they can be applied with a light hand for a more subtle look or with a heavier hand for a more intense metallic look! This would look particularly nice on a night out. Want to know more? Check out our article on the release.
Eyes
Eyes are a fun way to play around with metallics. Depending on which shades you choose you can easily decide on a more natural look or something a bit more daring. Try the Urban Decay Heavy Metals Eyeshadow Palette. It has everything you need to create everyday looks as well as bold ones! All 20 shades are metallic and offer serious pigmentation. But don't worry, you don't have to stress about fallout with these shades!
Lips
Metallic lips seem intense, but this is actually a makeup look that anyone can wear! Metallic finishes will give your lips added dimension and will also give you the appearance of fuller looking lips. Check out the NYX Cosmetics Liquid Suede Metallic Matte Liquid Lipsticks. These liquid lipsticks will give you the prettiest metallic finish and come in a variety of shades so no matter what, there will be a shade (or two) for you!
Looking for more inspiration for rocking the metallic makeup trend? Check out our tutorial!
Are you as obsessed with metallic makeup as we are?
Read more:
YSL's new holographic makeup collection is an absolute must-have
Maybelline has got you covered with these 3 new lips launches
Read more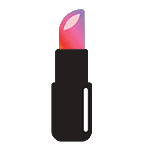 Back to top