How to Put on Fake Eyelashes
Fake eyelashes instantly add drama to any makeup look in seconds. They look super pretty and can totally elevate your makeup look and take it to the next level. Whether you want to wear them with a smoky eye to an event or want a more natural looking pair for everyday makeup looks, there is no denying how fun fake eyelashes are. Applying them can be tricky though. Strip lashes are not one size fits all, so the process of applying them can be challenging at times. We have created a complete guide to putting on fake eyelashes for you to completely take the guesswork out of applying them! Now you will be able to apply your dream lashes with ease and ensure they are long lasting.
How to Put on False Eyelashes Step by Step
Remove the Lashes from the Box
It can seems dumb to say this but you should first hold your lashes in the packet under your nose with the lashes facing outward to determine which one is left and which one is right if they aren't marked. Remove the lashes by gently peeling them from the outer corner and then rest them back in the box.
Measure the Lashes
Rest the strip lash along your lash line to determine whether or not you need to trim them to fit your eye shape. The strip should start where the bulk of your natural eyelashes start. The lashes should go to your outer corner and no further. Any longer than that and they will pull your eyes down and be super uncomfortable!
Trim the Lashes
If the lashes are too long, you will need to trim them. Always make sure to trim from the outside edge!
Prevent the Lashes from Popping Up
On occasion lashes can flatten when you take them out of the box. This can cause them to pop up at both the inner corner and/or the outer corner once you've applied them. Nothing is worse than this, but it can be avoided! Roll the lashes around your finger and hold them for one minute to help them remain more curved in shape.
Apply the Glue
Dot a thin layer of lash glue along the band of the strip lash from corner to corner. You want to then wait a few seconds for the glue to become tacky before you apply them.
Apply the Lashes
Place the lashes where your natural bulk of eyelashes start like you did when you were measuring the lashes originally. Look down and then press the lash strip against your entire lash line.
Set Your Lashes
Finally, apply your favourite mascara to set your lashes with the fake eyelashes to make them last longer. This will also blend your natural eyebrows in with the fake eyelashes to give just a touch more drama to your look!
And there you have it! Now you can apply fake eyelashes like a pro and take your makeup look to the next level!
Read more :
6 best false lashes to add to your beauty stash
Expert tips to make false eyelashes look real
Read more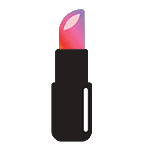 Back to top