How to Wear Real Flowers on Your Eyes for a Pinterest-Ready Beauty Look
Miranda Priestly comments aside, flowers for spring are (on occasion) groundbreaking. From upgraded takes on floral nails to celebrities placing itty-bitty flowers in their hair, botanical beauty is everywhere. And the latest trend we're into? Wearing flowers around  your eyes as if the petals were eyeshadow. Think, Instagram beauty influencer meets real-life cool-girl who loves to take a trend and make it her own. It's bold, it's different and it's perfect for festival season and summer 2019 'grams.. Need help figuring out where to start when it comes to wearing flowers as eye makeup? Check out our three-step tutorial, ahead.
STEP 1: Pick Up Some Mini Faux Flowers
Take a trip to your local craft store to purchase mini faux flowers, or go all out and purchase tiny real ones. If you're not sure where to start, we recommend picking up a bunch of tiny white and pink daisies or peonies. If there's a flower that's more "you," don't be afraid to try a few different varieties that catch your eye.
STEP 2: Complete Your Complementary Base Makeup
When choosing your base makeup, take inspiration from the mini flowers you purchased to dream up a makeup look that complements them. Usually, this will mean going for a natural-looking complexion, using just  foundation, a touch of glowy blush, concealer and a little brow pencil. As a base for your eyes, trylight, summery shades like those from the L'Oréal Paris Paradise Enchanted Scented Eyeshadow Palette or the Urban Decay Naked 3. Obviously, a floral look like this calls for all of the attention to be drawn to the flowers so, we recommend going for a lippie that gives you that "your-lips-but-better" look. Finish by curling your lashes and applying your favorite mascara.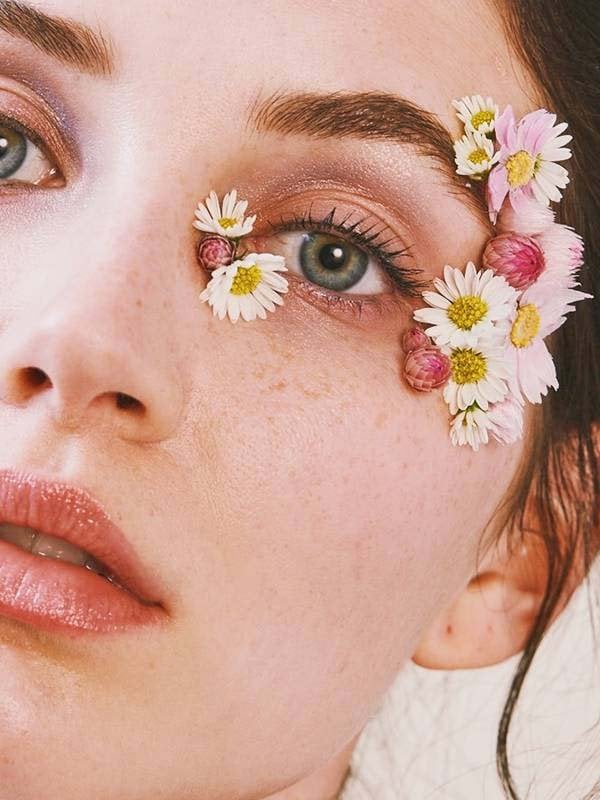 STEP 3: Apply Your Flowers Like a Pro
To recreate the exact floral eye makeup look pictured above, we recommend starting at the outer end of your eyebrow and applying your flowers in tight clusters with a powerful eyelash glue. Once that's complete, finish with two or three mini floral accents in your inner corner — like your usual highlight, but better.
Finally, take your look to social media and post to your heart's content. If you're feeling extra excited about your look, post it to Pinterest and get ready for your look to be saved over and over again.
Read More:
How to Create Flower Nail Art Using Just a Dotting Tool
10 Simple Ways to Organize Your Beauty Stash
Read more
Back to top