How to Rock Color In Your Eyes' Inner Corners
It's only natural for the most colorful part of makeup to live on our eyes — and while we live for a cut crease or smoked-out finish, bringing these bold shades toward our inner corners is an edgy practice we want to take more advantage of. So, we teamed up with NYC-based makeup artist Anne Kohlhagen to create the look and challenge you to try your own version next time you're feeling adventurous with your makeup brushes.
STEP 1: Don't Be Afraid to Pick a Bold Color
Choosing an exciting color is half the battle of mastering inner-corner color, which is why we went with the NYX Professional Makeup Hot Singles Eyeshadow in Poolside for our tutorial here. When applying your color, "use a firm eyeshadow brush to place the shadow exactly where you want it on the inner corner," says Kohlhagen. You want to start with as little product as possible and then build it up because it's easier to add to a small amount instead of taking away a large amount. After applying, clean up the edges with a makeup wipe.
STEP 2: Add Glitter to Mix It Up
You can totally leave your inner corner look at that point with just color, but if you want to bring it to the next level, Kohlhagen recommends using glitter. "If you want the glitter to stay all day, add a tiny bit of clear eyelash glue in the places you need the glitter to stick," she says, which would be vertically along your inner corner line from your upper crease down to your lower lash line. We also recommend using the NYX Professional Makeup Glitter Primer if you don't have any lash glue on hand. And there you have it — a jazzed up inner-corner eyeshadow look that'll add some creativity to your routine.
Read More
7 Foundations That Will Boost Your Selfie Game
The Best Facial Mists on the Market
5 Long-Lasting Matte Lip Stains to Wear All Day and Night
Read more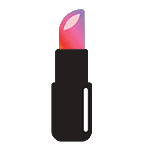 Back to top