It's Lancôme Monsieur Big's Birthday, and Here's How We're Celebrating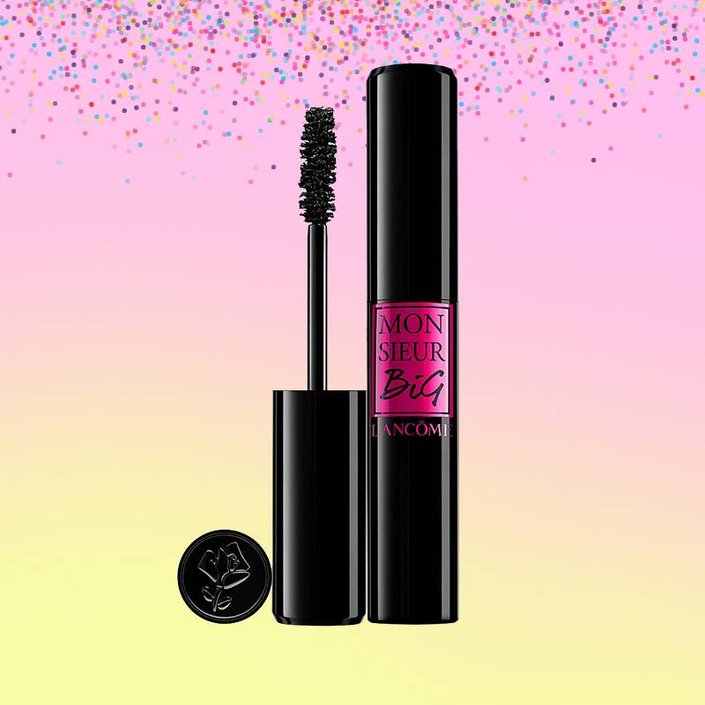 We've said it before, and we'll say it again: friends don't let friends buy sh*tty mascara. So when we heard that Lancôme Monsieur Big was celebrating its one year anniversary, we knew we had to shout our love for this tube from the rooftops. With a jumbo, ultra luxe wand and powerful formula, our Makeup.come editors describe why exactly they can't get enough of Mr. Big, and why you'll be obsessed, too.
Marisa, Assistant Beauty Editor
Thus far in my career, I feel like I've developed a solid list of my favorite mascaras of all time, one being Lancôme Monsieur Big. This one makes its way into my faves because it seriously dramatizes my lashes  — meaning it makes them voluminous, long and full. I recommend this one for a night out.
Alanna, Assistant Beauty Editor
Lancôme Monsieur Big lives up to its name — as it's by far one of my favorite mascaras for adding major dimension and volume when I'm feeling like my lashes are a little limp. I'm a sucker for a super thick, almost clumpy (but in a good way) lash, and this is absolutely the formula that gets the job done. I'll be celebrating Mr. Big's birthday by layering this on for my next night out for the thick lashes of my dreams.
Tembe, Assistant Beauty Editor
As someone who can't resist a buzzy mascara, I was practically drooling when I got my hands on THE Monsieur Big. He lives up to his name (while giving me major SATC nostalgia) and delivers volume, thickness and super-black lashes. It's great for days when you want to turn up the drama or when you're in the mood for *literally* everyone to stop you on the street and ask if your lashes are real. This is definitely my attention-grabbing go-to — and it should be yours, too.
Read more
Back to top