Discover Your New Favourite Mascara No Matter What Your Budget Is
Finding the perfect mascara is personal. Everyone's lashes are different so it's a no-brainer that different formulas will give us each different end results. Whether you prefer length, volume, definition, or want it all - we've got the perfect one for you no matter your budget!
Our Drugstore Picks:
L'Oreal Paris Lash Paradise Mascara $13.99
This mascara is perfect if you love serious volume and length! The wavy bristle brush is easy to work with and will give you a flirty, full fringe effect. This mascara layers really well too, so you can really build it up for a false lash effect!
Maybelline Great Lash Mascara $6.99
This mascara is an oldie but a goodie! The lash-doubling formula is a must for volume lovers as it will give your lashes insane volume while conditioning them at the same time. You'll love how the formula glides on effortlessly to give you thick, full lashes! It also now comes in royal blue if you're looking to add a bit more fun to your look!
This mascara comes in three formulas; so whether you like volume, length, or waterproof - they've got you covered! Each formula contains a unique blend of oils to nourish your lashes. You'll love the doll eye effect each of these will give your lashes!
NYX Proof It! Waterproof Mascara Top Coat $10
This mascara top coat gives you the power to transform any mascara from washable to waterproof in just two easy coats! The formula helps prevent clumping and leaves your lashes looking gorgeous. This one is a must-have if your favourite mascara doesn't come in waterproof, or if you just want waterproof some of the time! And, if you're worried waterproof mascara isn't good for your lashes, that's actually not the case!
Looking for even more drugstore options? Check out more of our top picks!
Our Luxury Picks:
Urban Decay Perversion Mascara $30
This mascara will give you super intense length and volume in one! The creamy, long lasting formula applies effortlessly and the rich black colour gives your lashes serious drama. You'll love how this one will never get brittle or clumpy!
This one is a must if you love volume, too! The volumizing brush coats lashes perfectly for dramatic, full looking lashes with a matte finish. You'll love how long lasting this mascara is as well!
Lancôme Définicils Mascara $34.50
This mascara is a must for those who love defined lashes! It gives your lashes separation to create longer looking lashes without clumping. You'll love the natural look this mascara gives your lashes!
IT Cosmetics Superhero Mascara $32
This game-changer gives your lashes volume, length, and super elastic stretch in just one coat! This formula is basically skincare for your lashes. You'll love the end result and the fact that this mascara conditions your lashes as you're wearing it!
Armani Eyes to Kill Classic Mascara $42
This all-in-one mascara is perfect for those who love dramatic lashes! The formula works to give you volume, length, and definition in just one coat. You'll love how intense your lashes look while still feeling flexible!
Which one will you try?
Read more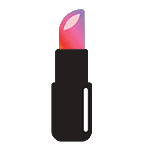 Back to top