Yes, Squiggly Brows Are Now a Thing
The latest trend to engulf the 'gram is squiggly brows. Stay with us... We're not kidding, and yes it's real. Before you go out and scour the interwebs for a tutorial, this new beauty look is a product of editing apps and a little creativity. These crazy brows started popping up on our feed a few days ago, and since then we've been seeing them everywhere. This trend is especially noteworthy because it proves that beauty doesn't have to take itself seriously. Would you dare to try the squiggly brow?
Here's how to get the look:
Step 1: Slay your normal brow with your fave products.
Step 2: Use your fave editing app to turn your brows into waves (we suggest an app like Facetune using the "reshape" tool).
Step 3: Post on social media, and make all of your friends jealous of your new Dr. Seuss look. 
A post shared by Claudia (@claudia__.w) on
Read more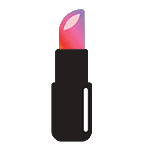 Back to top