Get the Monochromatic Makeup Look This Spring with Urban Decay
Monochromatic makeup is a huge beauty trend for spring and Urban Decay's latest launch has everything you need to create the feminine look this season. The limited edition Balktalk palette comes with 8 dreamy eye shadows and 4 blush/highlighter shades all in one sleek palette!
Inspired by the brand's number one selling cult-favourite Vice Lipstick shade of the same name, this two-in-one palette is a must-have for anyone's makeup bag this season! This palette is perfect for traveling too, so you go anywhere and do anything while looking fierce and feminine.
The eye shadows in the palette include: 3 Sheets (a pale pink-nude matte), Bare (a light pinky-peach satin), Curve (a metallic rose shimmer with silver micro-glitter, Backtalk (a rosy mauve matte), Shade (a deep fuschia satin), Attitude (a metallic red-copper), WTF (a reddish brown matte), and 180 (a metallic brown-red).
As for the blush and highlighter shades, the palette includes: Cheap Shot (a rich mauve with slight shimmer), Double Take (a medium pink-nude), Low Key (a pink-peach), and Party Foul (a light pink-nude shimmer).
The quality, as to be expected, is incredible! All of the formulas are gorgeously pigmented and blend effortlessly. Plus, the shades will last for hours!
Each universal shade is absolutely stunning and they all complement each other perfectly. With the Balktalk palette you can create a variety of different looks! For a feminine look that is a bit more subtle try adding 3 Sheets to the lids and highlight your cheekbones with the Party Foul highlighter. Or, for a bolder look that channels your unstoppable femme power, add to the first look and then apply Shade into your crease. You could even swap out the Party Foul Highlighter for Cheap Shot for a more dramatic look!
If you're in need of a little more beauty inspo, check out this glam tutorial:
Get your palette now on the Urban Decay website or in stores!
Read more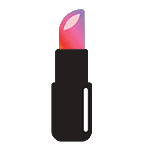 Back to top