An Urban Decay Naked Cherry Collection Is Coming and You're Not Ready For This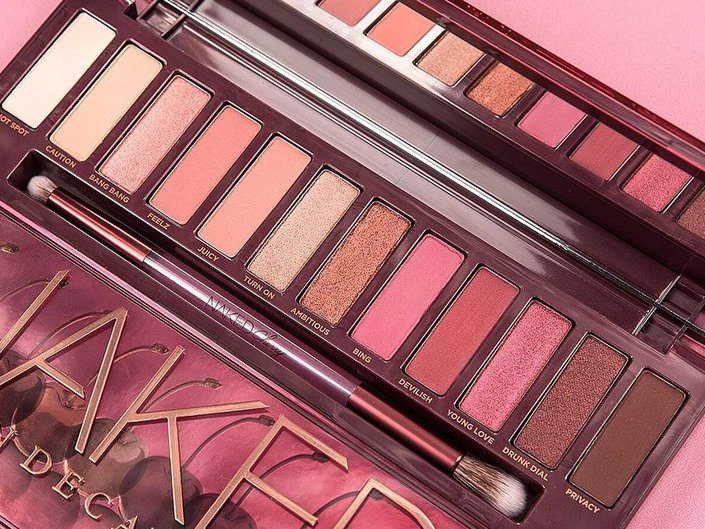 Paging Urban Decay Naked palette lovers far and wide: the rumors that have been circling the Internet are true. The recent loss of the OG Naked Palette was a tragedy, but today, we celebrate the birth of Urban Decay Naked Cherry, the controversial palette that's recently taken the Internet (and dare we say, the world) by storm. You may have already seen photos of the palette on the Internet — perhaps on Reddit or Trendmood — and beauty lovers have been holding their breath waiting for Urban Decay to confirm or deny its actual existence. But just yesterday, the brand officially confirmed that the Cherry Palette is real and it's even more beautiful than we imagined. Not only will this beauty make its way into our lives, but an entire Cherry collection will too. Let your freakout commence in 3...2...1...go.
The Naked Cherry Eyeshadow Palette packaging is fruity red, with cherry details inscripted underneath the iconic "NAKED" logo. The palette feels like you've been transported into a cherry paradise, with 12 shades ranging from transitional mattes to perfect everyday neutral shimmers and varying shades and textures of pink and red. In other words, you'll be rocking these shades to every holiday party on your calendar. In addition to the Naked Cherry Eyeshadow Palette, the collection will contain three shades of lipstick, including a dark wine and two shimmery shades of pink and peach. Also on the horizon is scented All-Nighter Setting Spray (we'll take ten), two sparkly eyeliners and a face palette we'll be using all year 'round.
Although the powers that be have confirmed that the collection is coming, stay tuned — there's no release date just yet. But don't worry, we'll be sure to keep you updated when you can get your hands on the products IRL. In the meantime, we'll be memorizing every shade of the Naked Cherry Palette like our lives depend on it. "Drunk Dial," anyone?
Read More:
The Ulta 21 Days of Beauty Sale Is Here — Beauty Lovers, Rejoice!
Checking Out the Sephora Beauty Insider Sale? Here's What Our Editors Are Buying
The Urban Decay Elements Eyeshadow Palette Is Truly Out of This World
Read more
Back to top