Which Urban Decay Naked Palette Is the Best One For You?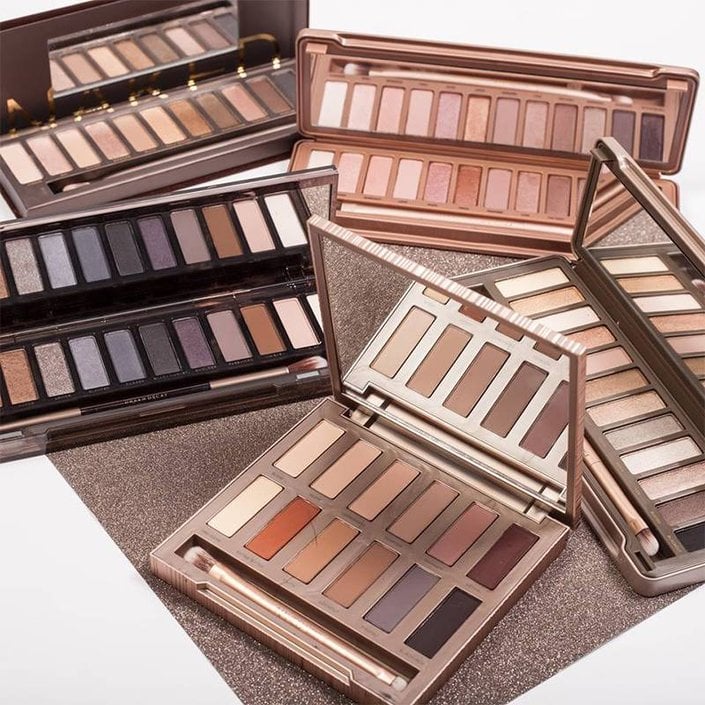 Urban Decay's Naked palette is a cult-favourite and for good reason. The shade range is incredible and the quality is top-notch! Since the launch of their original palette back in 2010, Urban Decay has come out with a variety of other really amazing Naked palettes and it's hard for me to choose which one is my favourite. While all of the palettes suit will suit everyone, this article will help you determine which palette is best for you!
Beauty lovers will definitely want to add all of the Naked palettes to their collection but here are some tips to choose the best palette for you to start with: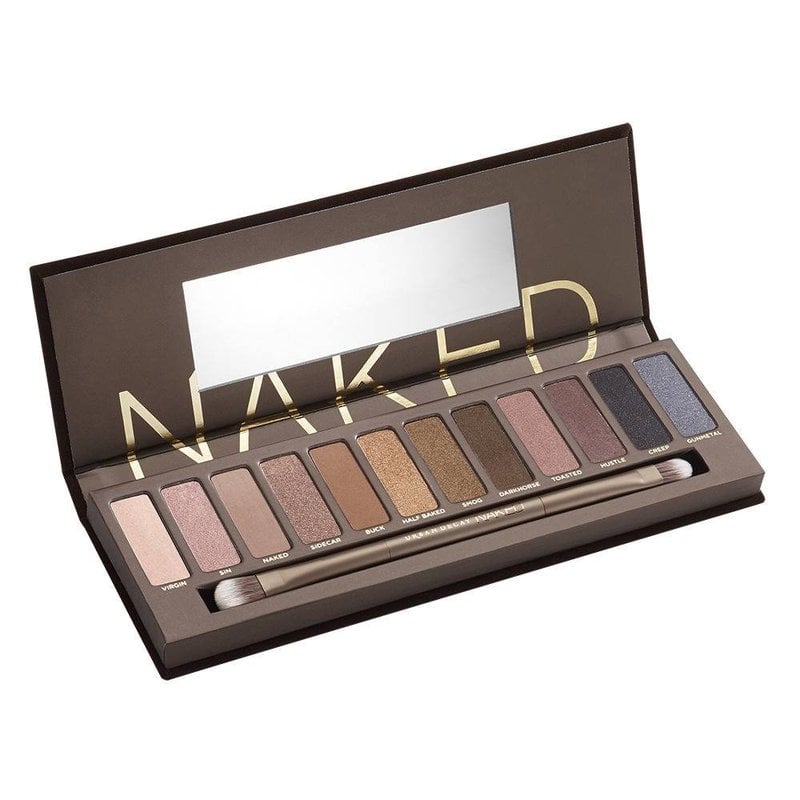 I find this palette ideal if you have a warm skin tone and pairs nicely with gold jewelry. The Naked1 Palette revolutionized neutral eye shadows forever! This palette contains 12 warm neutral shades that range from matte nude to shimmering metallic gunmetal. There are more shimmer finishes in this palette than matte, but the variety is still there. My favourite shades are Buck, Half Baked, and Darkhorse. This palette is perfect for creating everyday looks and the shadows can easily be built up to create evening-appropriate looks as well.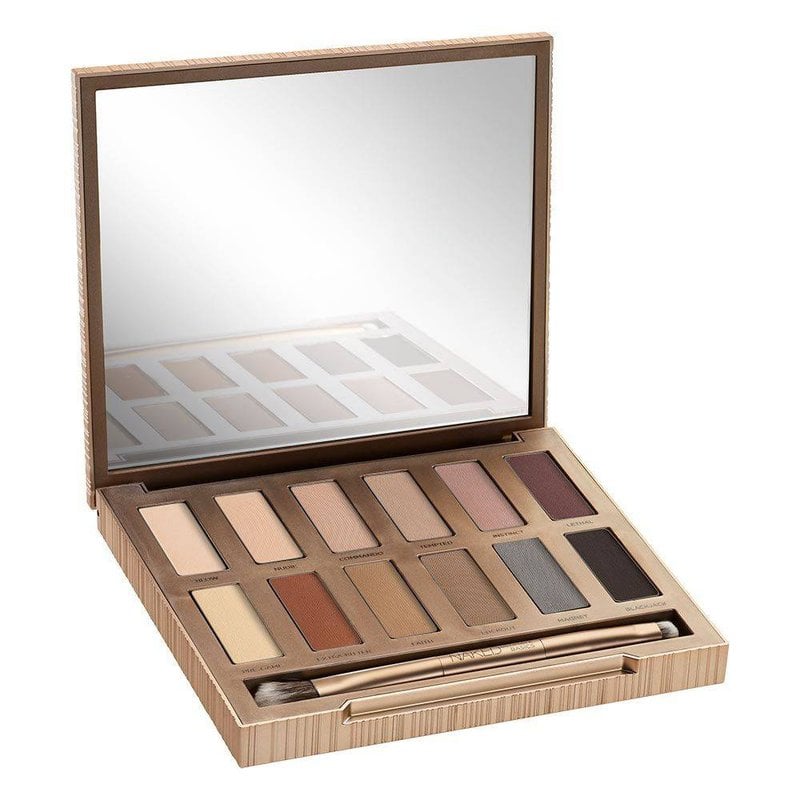 This palette is neutral enough to compliment all skin tones, so everyone can pull this one off effortlessly! This palette consists of 12 highly pigmented neutrals. All of the shades have a matte finish, so matte-addicts are going to love this one! The shade range is quite extensive ranging from a light nude all the way to a warm black.My favourite shades in this palette are Blow, Extra Bitter, and Lockout. This palette is perfect for everyday looks and Extra Bitter is such a perfect shade for creating fall looks!
This palette is cooler in tone than the original, making it best suited for those with cool skin tones. While Naked 1 looks great with gold jewelry, the Naked 2 palette is great for those who wear a lot of silver. This palette contains 12 rich taupe-hued neutrals that are far from boring! The shade range consists of cooler tones from a creamy bisque to a golden bronze shimmer, to the blackest-black matte. 8 out of the 12 shades are shimmers in this palette and you are easily able to create a variety of looks with it.My favourite shades are Chopper, Suspect, and Pistol. These shades all look great on their own for an effortlessly glam look but still work well with the other shades in the palette too!
Naked3 Palette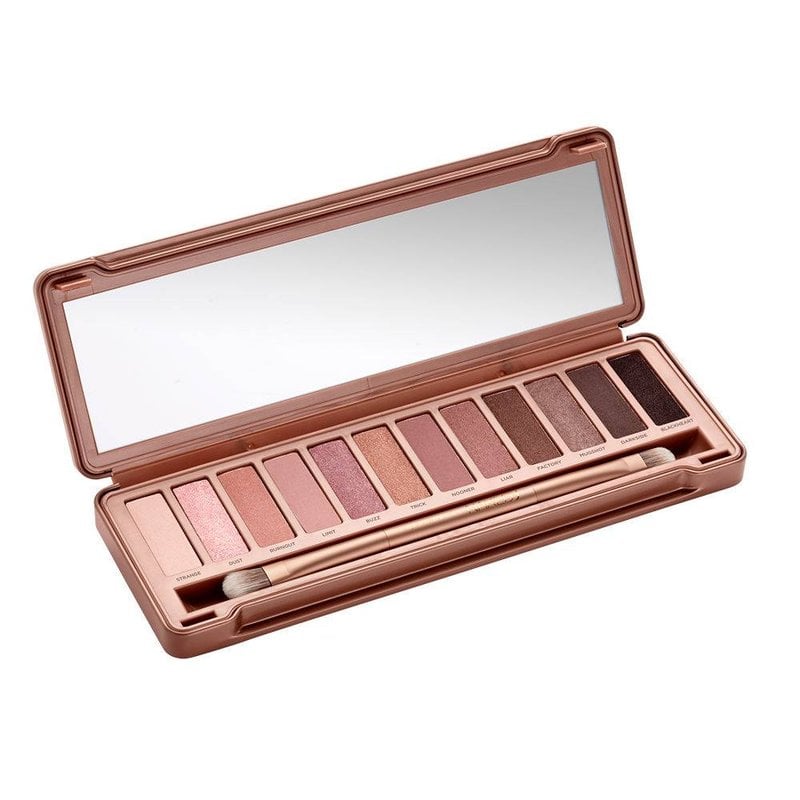 Like the Ultimate Basics palette, the Naked 3 works well with all skin tones so everyone can pull these shades off with ease! This palette includes 12 rose-hued neutrals ranging from the palest pink matte to a smoky black with sparkling flecks of red! There are a few more shimmer shadows in this palette than matte ones, but again, the variety is still there! My favourite shades in this palette are Burnout, Trick, and Factory. Millennial Pink and rose gold hues are a huge trend right now and this palette has all the shades you need to achieve the look!
This is definitely the hottest Naked eyeshadow palette yet! It includes 12 amber-hued neutrals which include warm browns, burnt oranges, and rich siennas. My favourite shades are Lumbre, Dirty Talk, and He Devil. While this palette certainly brings the heat, it also makes the perfect fall eyeshadow palette and is going to perfectly match all of your fall outfits! The best news? This one works with all skin tones too, so everyone can achieve that fiery copper eye look!
Still not sure which Urban Decay Naked palette is the best for you? That's okay, you can takethis short quiz to find out which one is perfect for you! After taking the quiz I was matched with the Naked 2 palette, which is perfect since I have a cooler complexion.
While I love the Naked 2 palette and it works very well with my skin tone, I still enjoy using all of the palettes. They are all very versatile and I'm sure you will have just as much fun as I do playing around with them all!
Read more
Back to top