Ever Wonder Where the Urban Decay Naked Palettes Came From? Well, We Found Out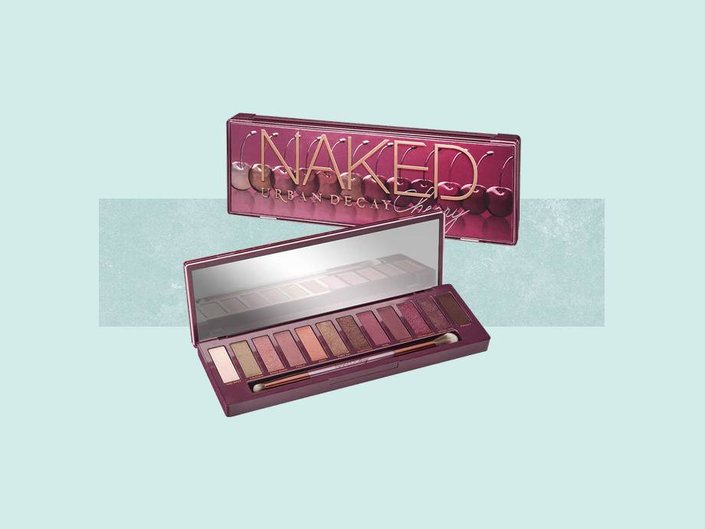 In makeup terms, 2018 was a revolutionary year. We said goodbye to some of our favorite beauty products and hello to an abundance of new ones — from slick, innovative mascaras to crowd-pleasing palettes. We also loved and lost in one of our favorite makeup families: the Urban Decay Naked Eyeshadow Palettes. We (tearily) kissed goodbye the Naked Original Palette but gained enthusiastic emoji heart-eyes for the new Urban Decay Naked Cherry Palette.
But all the Naked palette drama had us thinking about where it all started. So to uncover more about the origin of the Naked Palettes and their evolution, we sat down with Urban Decay mastermind, founder and Chief Creative Officer Wende Zomnir for a little Naked Palette History 101. Here's what we learned.
The Dream of an "Everything" Palette
The Urban Decay Naked palettes were created to fulfill a need most individuals have, no matter their ethnicity or skin tone: the need to have all their favorite eyeshadow shades all in one place. "The Naked Palette was created to supply women and men with all their must-have shades to create their favorite looks, the 'no makeup' makeup look, to the office appropriate, to the dramatic and sexy smoky eye, and everything in between," says Zomnir.
And the Naked Palettes really are universal — you can literally morph into another makeup version of yourself with the touch of any of the shadows. "The beauty of the Naked Palette is that you can do your makeup with it in the morning, throw it in your purse, and transform into a more dramatic look for the evening," Zomnir adds. It's the palette that evolves with it's wearer, and that's truly what makes the Naked collection so unique, standing out from its many competitors in the beauty market.
Like All Makeup, Naked Shades Evolve
It wasn't until Naked2, Naked3 and the other color-centric Naked versions came out, however, that the Naked franchise redefined the eyeshadow family as a whole. It also raised the eyebrows of color-lovers everywhere — Urban Decay's definition of neutral was expanding.
"When working on Naked2, we really wanted to create yet another palette that would fulfill a need, but also one that could be used with the original Naked Palette," Zomnir notes. "So we set out to create another neutral-type shade range that was more taupe and greige centric than the original Naked Palette — but it was crucial that the new version complimented the original's bronze-y hues."
Now, instead of reaching for one palette daily, the Urban Decay junkie has the option to mix and match within the palettes, depending on what colors they're feeling on any given day. Zomnir divulges that some of the palettes, however, have even more fascinating backstories that go far beyond just their color story. "Naked3 was inspired by an ex-boyfriend!" she exclaims. "He took some shots of me in Carmel during what photographers call 'the golden hour,' right before sunset. The light at that time of day is so rose-toned and flattering, so I wanted to try to recreate that effect with Naked3."
Naked Becomes More Thematic
After the success of Naked Original, Naked2 and Naked3, Zomnir pushed the boundaries of what we define as 'naked' with Naked Smoky, Naked Heat and eventually Naked Cherry. Inspired by the ever-changing makeup world around her, it was important that the Naked eyeshadow palettes kept up. "I believe that nude shades evolve," she notes. "The 'naked' shades of yesterday will be different from what we will want to wear tomorrow."
This is key to how the new Naked Cherry palette was created — all thanks to the constant shifts in the makeup social media world. "I always screenshot looks I like and keep them in an album," says Zomnir. "I noticed that so many of my favorite eyeshadow looks featured ink and berry tones, done in a neutral way. So we decided to create a new Naked palette inspired by these shades, and when we saw them all together, the name 'Cherry' was obvious!"
To think that content creators everywhere are inspiring makeup brands is a stunning victory for aspiring gurus on all platforms of social media — Urban Decay Naked Cherry is proof that brands are listening, watching and paying attention.
The Naked Collection Evolves With You
Although Zomnir can't choose her favorite Naked palette — "that's like asking which is my favorite child!" she quips, there is one thing she's certain on: Naked is a phenomenon thanks to all of you. "All of the great feedback from our customers told us that they wanted more, so we developed new Naked products in both color and complexion categories." Zomnir also learned that Naked is the "gateway drug" for Urban Decay, and studies show that once a beauty customer discovers the brand through Naked, she falls in love with other UD products, too.
Naked is successful because it's the palette you reach for when you say goodbye to one version of yourself and hello to your new makeup self. It's the epitome of makeup evolution right before your eyes, and as Zomnir put it so perfectly, "evolution is, as always, the key."
Read More
Urban Decay Naked Cherry Swatches
How To Master Smoked Out Wing Eye Makeup
Confessions of An Eyeshadow Palette Hoarder — And Why I'll Never Change
Read more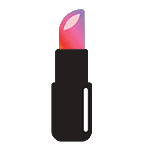 Back to top