The Perfect Smoky Eye Tutorial for Every Urban Decay Naked Palette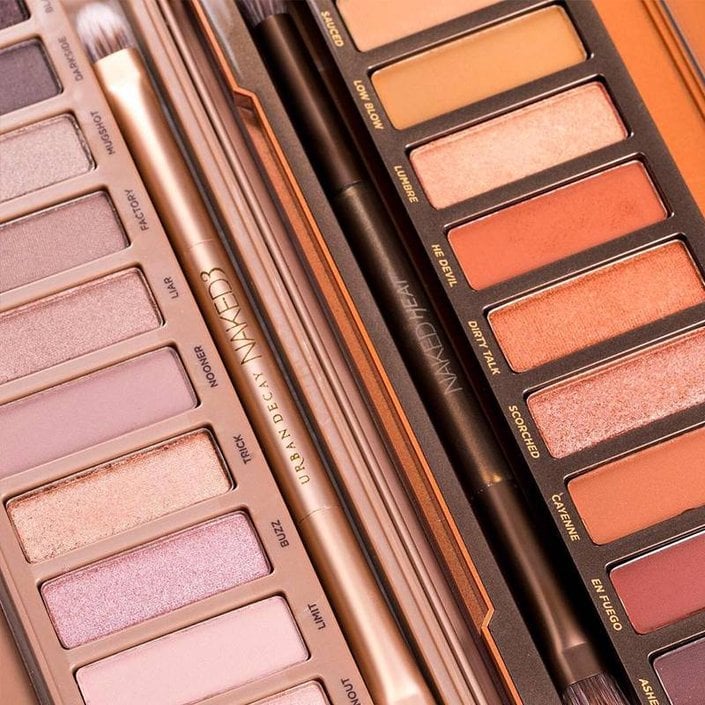 If you've ever owned a Naked Palette from Urban Decay, you've probably held it in your hands at one point or another with little idea about what makeup look to try and create. A natural eyeshadow look? A smoky eye? A full-on cut crease? Whether you consider yourself a Naked Palette expert at this point in your life or you're still learning how to wear different shadows together, we can all benefit from a fresh tutorial to change our everyday makeup look.
Grab the Urban Decay palette that brings out your eye color, and take a seat because we've picked out five different smoky tutorials to go along with the five different Naked palettes. Check 'em out, below:
Makeup enthusiast Angela Bright walks us through the steps to get an everyday smoky eye using the brand's newest palette.
1. Start with He Devil and apply it directly into your crease, all the way from your inner corner to your outer corner.
2. Pick up Sauced to blend out the edges and make it look more seamless.
3. Go back in with He Devil to deepen your crease even more.
4. Take ember and pack that onto your lid.
5. Take He Devil on your lower lash line and use Sauced to blend it out.
6. After applying liner in your lower waterline, pick up Ember again and use it to smoke out the black liner.
7. Pick up Ounce and use it on your inner corner and brow bone. Apply mascara and falsies, if you're feeling fancy.
1. For a romantic, rosy smoky eye, check out this one below by Gianna Fiorenze.
2. Start by applying Nooner into your crease, applying as much as necessary to make sure the eyeshadow shows.
3. Take Buzz and Trick and wet your eyeshadow brush with Urban Decay Setting Spray Pat the product into your lid.
4. Take Blackheart and smoke out the outer corner of your lid. Taking very little pigment, slowly bring it into the crease and then go back to the outer V. Blend until there are no harsh lines and the smokiness is achieved.
5. Take Dust and Burnout, and apply to the inner corner of your eye as well as a bit to your eyelid.
1. Beauty vlogger Brianna Fox uses the Urban Decay Naked2 palette to create an easy, cool toned smoky eye.
2. Using the shade Tease, work the color into your crease using a fluffy shadow shadow brush. Follow by applying the same shade all over your lid using the "belly" of your shadow brush.
3. Highlight your brow bone using a small, flat makeup brush.
4. Apply Pistol on the center of your lid using a flat brush for a light shimmer. Blend out.
5. Using a flat brush, apply Blackout at the end of your lash line and stamp the color and then lightly "flick" the black shadow into the rest of the eye look. Blend out.
6. Use Tease again under your lash line and follow with Blackout right at your lower lashes. In your waterline, use your liner color of choice. Go in with Blackout one more time to help meld the gel liner into your lower shadow. Finish with L'Oréal Lash Paradise Mascara. 
1. Even though it might be harder to get your hands on this palette these days, this glam smoky eye tutorial from Kathleen Lights will be here for you if and when you do.
2. Apply eyeshadow primer and them apply Combust to set the primer.
3. Use 13 under your brow bone to highlight and lift the brow. Also apply in your inner corner.
4. Apply Milani Shadow Eyes in Black as a base all over your lid. Blend with an eyeshadow blush.
5. Take Armor and apply to your entire lid.
6. Take Password and blend this shadow into your crease. Go back and forth with this shadow, taking time to blend your shadows together.
7. Go back in using Combust to blend everything together and then taking the dark purple shade in the palette, apply to the outer corner of your eye. Drag some into your crease to blend some more.
8. After applying your face makeup, winged eyeliner and liner in your waterline, use a pencil brush to rub Password onto your lower lash line to smoke out your black eyeliner.
9. Wet eyeshadow and apply High to your inner corner.
1. If the OG Urban Decay Naked palette is still your go-to, check out this tutorial by Stephanie Stipes of BabsBeauty on YouTube.
2. Start with the shade Naked for your transition shade. Concentrate this shade in your crease.
3. Build up your crease using the shade Buck, and blend. Apply Buck on your outer V and the inner corner of your eyelid.
4. Go into Hustle, deeping the inner portion of your eyelid and the outer V, making sure everything is blended.
5. Using Half-Baked, wet the shadow and pack it on the center of your lid, going above your natural crease for a halo-lid.
6. Apply your face makeup, followed by eyeliner in your waterline. Go back in with Buck and sweep in with a pencil brush on your lower lash line. Using Dark Horse, use a small brush to blend into your lower lash line as well.
Hero Image Courtesy Urban Decay
Read more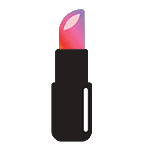 Back to top