Beauty PI: Why Use A Skinny Mascara? A Cosmetic Developer Weighs In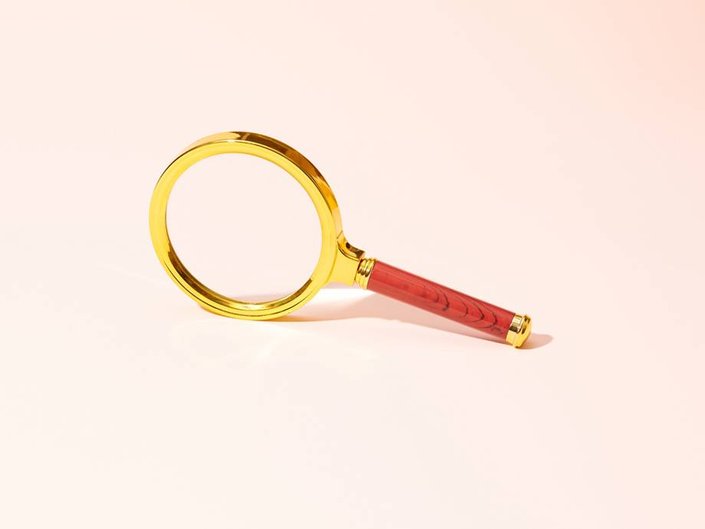 Mascaras come in all types of formulas with all types of wands — some have thick brushes with tiny bristles, while others have fluffy, big bristles that seem to flutter like feathers every time you use them. A wand type we don't see super often, though, is one with a skinny, vertical point with a smaller handle — like the L'Oréal Telescopic Mascara. This oblong shape is curious because our mascara brush school of thought has always been the bigger the better. Turns out, that's not always the case. We chatted with Orrea Light, Vice President of Product Development at L'Oréal Paris, about the skinny brush phenomena. Here's why it's the mascara wand you never knew you needed.
The Evolution of the Mascara Wand
"Back in the day we only really talked about volume, and we all came out with these big giant brushes," says Light. And she's not wrong — if you take a look back at mascara launches over the past ten years, everything from Maybelline New York The Falsies to the and even Lash Paradise all include these big, fluffy brushes. This is what makes the Telescopic mascara stick out amongst a lot of other drugstore products at first glance — it's thin wired, with tiny prickles and feels a lot more lightweight. 
It's important to note that these different brushes actually grab onto formulas in different ways. The familiar fiber mascara, for example, which works to give you a fluffier, more airy look,  has a very different tactile feeling when you apply it on the lash, according to Light. "But when you compare it to the Telescopic that has an elastomeric brush, which means its molded, the little piece that acts as the brushes grab onto the lash in a very different, sort of hugging way, like a comb." This means that instead of applying fibers or coating lashes in tubes, Telescopic's brush details allow the formula to hug each of your lashes, elongating their natural appearance with pigment. 
The Rise Of The Skinny Brush
Since the skinny brush picks up formula this way and is all together more slender, it also guarantees a more precise coat. "The thing about bigger brushes is that they're very hard to control, especially when you have a large handle," says Light. The skinnier L'Oréal Telescopic allows you to ergonomically get closer to the eye when you're applying. "It really lets you get to the root of the lashes, pull through the lash and deposit a really even coat."
What Makes L'Oréal Telescopic Unique
Unlike it's bigger counterparts, a skinny brush can give you that tightlining effect and length. Light also notes to pay attention to the wiper in this mascara (the circular, often rubber and hollowed stopper that doses out the proper amount of product) because it does a remarkable job at giving you an even coat. "Sometimes you use a mascara that churns out all of the product in the beginning of the lash, and then by the time you get to the end, you have nothing left," says Light. The wiper in Telescopic won't allow this to occur because of its precision wand and packaging that will pretty much guarantee you a consistent dosage of formula every time.
Not only does Telescopic give you that longer, cleaner lash that enhances your natural fringe, it is also an optimal choice for various hair types. "Lashes are like hair on your head," notes Light, "everyone has different lash hair." Because of the skinnier brush and hugging performance, it does very well on lashes of different ethnicities and hair types, whether your natural hair is textured, curly or coily. 
"In a moment of big brush mascara, I think there's going to be a big return to a smaller brush that can really get in there," says Light, "and I think it's important to have something for everybody." 
Read More:
The Best Colored Eyeliner for Your Skin Tone
How to Master the Neon Blush Trend
Read more
Back to top