Why You Need a Mascara Primer Under Your Mascara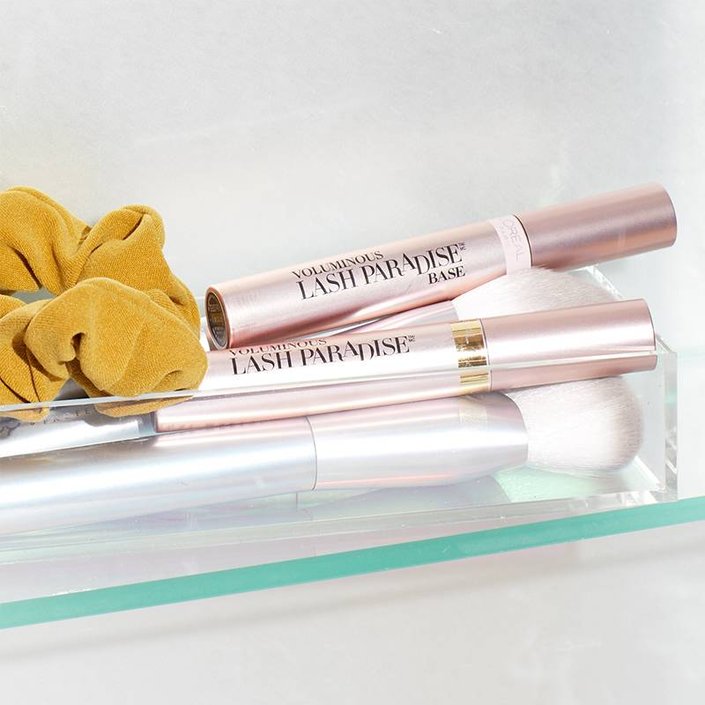 Your lashes go through some tough battles: They carry mascara all day every day and protect your eyes. With this being said, there are a few ways to show your lashes a little TLC, including using a great mascara primer to prep and keep them happy and healthy. "Just like your hair needs conditioning, your lashes need conditioner as well; it makes your lashes ready for the mascara application," says Lancôme Beauty Advisor Marwah Khamas. And she's not wrong — often, mascara primers make applying the real deal a total breeze.
"Using a primer before your mascara will help your lashes look thicker, longer and build up sparse lashes," adds beauty advisor Jillian Jordan. Jordan's go-to is the Lancôme Cils Booster XL, and while this crowd-pleaser primer will always have a special place in our beauty cabinets, the L'Oréal Voluminous Lash Paradise Primer is the new mascara primer that has captured our hearts. With just one coat, this millennial pink formula instantly makes your lashes feel softer, more hydrated and ready for mascara. After primer, add the OG L'Oréal Voluminous Lash Paradise Mascara for a lengthy, flawlessly volumized finish. With just two products, you've instantly leveled up your mascara game, and your lashes will thank you later.
Read more
Back to top