7 Winter Eye Makeup Tutorials for Brown Eyes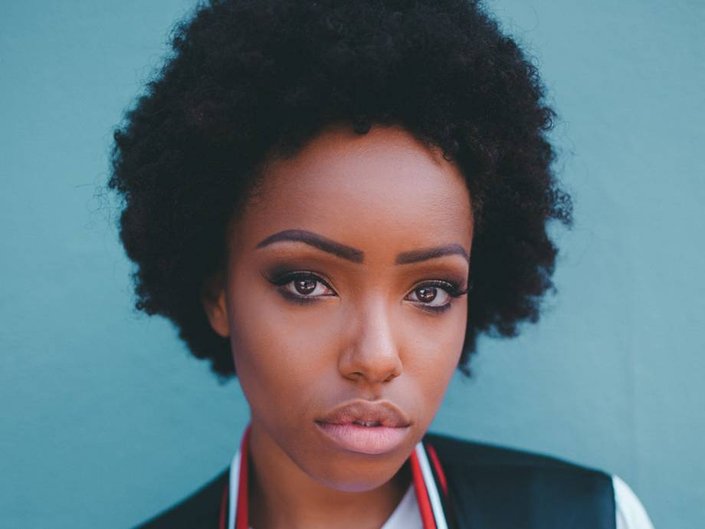 Here at Makeup.com, we love ourselves some personalized content. We get excited about helping you find the perfect makeup products for your skin tone and even more excited to bring you the best looks to bring out your features: i.e. your eye color. Because there are so many different eyeshadow palettes out there and about one million looks to choose from, we know how difficult it can be to figure out what's best for you.
This one's for all you brown-eyed babes out there frantically searching for flattering winter eye makeup looks to recreate at home. Take a look at the makeup tutorials we curated below and be warned, the bingeing is about to get real.
The Smoky Eye
Here, beauty vlogger Aylin Melisa walks viewers through step-by-step instructions on how to create a smoky eye makeup look on her brown eyes. Viewers specifically requested "not-so-heavy makeup" that's a little more wearable than Aylin's signature full-glam looks. Aylin uses a mix of warm eyeshadow shades to create her smoky eye and full-face makeup in just seven minutes.
The Birthday Makeup Look
If you have brown eyes and looking for the perfect glam birthday eye makeup look, check out this makeup tutorial from Denitslava Makeup. The champagne shimmer eyeshadow look is the perfect combination of smoky and glam, meant for all the photos and double takes on your big day.
The Everyday Makeup Routine
Beauty vlogger Amy-Rose Walker walks us through the steps she took to create an everyday makeup look for brown eyes using all drugstore products. A few must-haves she uses include L'Oréal True Match Foundation, Maybelline Fit Me Concealer, the NYX Professional Makeup Cream Pro Palette and L'Oréal Telescopic Mascara.
The Tutorial for a Blinding Highlight
For those of you who want your highlight to be seen, you need to devote six-and-a-half minutes to this tutorial by beauty vlogger Ronni Rae. Watch her color correct, perfect her brows, contour, shadow and add a whole lot of highlight. She uses the Urban Decay Naked Heat Palette to create a warm eyeshadow look that accentuates her brown eye color.
The Iridescent Eyeshadow
Calling all color enthusiasts: this purple, iridescent eyeshadow is the perfect statement-making look for festivals, some weekend fun or maybe just an everyday look if that's your style.
The Pop of Color
Vlogger Sazan Hendrix walks viewers through the steps to make brown eyes pop with blue eyeliner.
Read More:
Your Weekend Plans: Recreating One of These Rhinestone Makeup Looks
The Best Makeup Tutorials ...Well, Ever
6 Makeup Tutorials That Defined Beauty in 2018
Read more
Back to top